Ngp Division of Central Rly registers total revenue of Rs 2,865 cr in FY 2020-21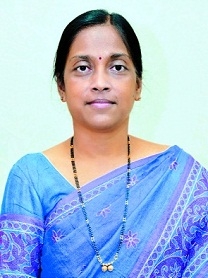 Richa Khare
Business Bureau :
NAGPUR Division of Central Railway organised an online press conference on April 9. Divisional Railway Manager (DRM) Nagpur Division Richa Khare, discussed the achievements in detail for FY 2020-21. She said that the Nagpur Division of Central Railway registered a total revenue of Rs 2,865 crore. Nagpur Division of Central Railway a major freight division loads 52% of entire Central Railway. Total originating loading of 33.50 million tons was achieved against 34.06 million tons last year, a shortfall of 2.86 million tons in the first four months due to COVID-19.
"Highest ever originating loading of 3.80 million tons was achieved in March surpassing the previous best of 3.56 million tonnes in March 2020," she said. "In March 2021, division has earned Rs 358.26 crores and Rs 2,657.27 crore in current financial year. Nagpur Division has secured first position in Central Railway, which is the highest ever earning of any month/financial year," she added.
Nagpur Division also earned Rs 79.65 lakh through non fare revenue (NFR). Total NFR contracts awarded by Division in financial year were 28, she said. Krishnath Patil, Senior DCM, Ashutosh Pandey, Senior DSC/RPF, Dr Champak Biswas, Chief Medical Superintendent and Rohit Thawre, Senior DEN (C) were also present.