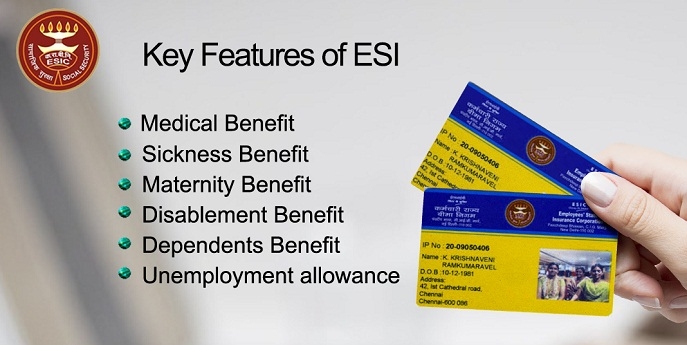 Business Bureau :
WORKERS and companies in spite of the contribution of crores of rupees every year, there is serious lack of facilities for the workers during the COVID-19 pandemic period by Employees State Insurance Corporation (ESIC). Many workers are not getting proper facilities and benefits even though the workers are making regular contributions from their salaries. ESIC hospital located at Somwaripeth in the city is the only hospital that has been operating for many years. The hospital has total 150 beds and 4 wards. Of these, only two wards are functioning and two wards have been closed from many years. Compared to this the total no of ESIC members in Vidarbha are more than 3 lakh. Also, beneficiary or the number of family members / depended of workers is over 10 lakh. The workers and companies contribute about Rs 16 crore to Rs 18 crore per month.
Due to various reason medical and paramedical staff, clerical, administrative personnel, medical instruments, equipment and non-availability of blood bank and C ARM machines and shortage of medicines, a large number of accident cases, maternity cases and other patient are sent to Government Medical College hospitals (GMCs). Similarly, Butibori is the largest and five-star industrial zone in Asia. But due to lack of ESIC facilities 7 to 8 workers die in accidents every year. The long demand by workers for cardiac ambulance and ESIC Hospital has not been implemented.
About 25,000 workers contribute more than Rs 1.5 crore per month from Butibori MIDC alone. Various industrial associations in Vidarbha, VIA, BMA, MIA, KIA, have given representation on various platforms to the Government about the lack of facilities and benefits. But all the demands have been swept under the carpet. The ESIC Hospital in Mumbai, Andheri, Kandewali and other states like Delhi, UP, Haryana, Kerala, Andhra Pradesh have very good facilities for its members. Urgent demands of workers during COVID: 1) Pay the total expenses for medical treatment and salary/ wages of the workers undergoing treatment at home and non-tie-up hospital during the COVID period. Remdesivir injection, medicines should be provided by ESIC. 2) Camps for vaccination and RT-PCR test through the ESIC dispensaries and in the premises of large companies should be started immediately for all IPs and their families should be given. 3) The two wards of Somwaripeth Hospital, which are closed should be started. 4) ESIC should revise the rates of tie-up hospitals so that workers and their families get admitted to these private hospitals. 5) Butibori Hospital construction work should be started at the earliest. 6) ESIC latest list of hospitals with tie-up should be announced. 7) Two cardiac ambulances should be provided for Butibori MIDC immediately. 8) ESIC officials contact list or WhatsApp group should be made available for immediate contact for patients suffering from COVID. 9) Looking at critical situation, ESIC should provide medical and other manpower on contract basis to provide fast and satisfactory treatment to the workers and their families. 10) If necessary, seek help from the large company management, informs a press release issued by Pradip Raut, Ex-Chairman of National Institute of Personnel Management, Nagpur Chapter and Ex-Vice President of BMA.