Sports Reporter :
NAGPUR pugilist Alfiya Pathan will take on Hungary's Reka Hoffmann in quarter-finals of the AIBA Youth Men's and Women's World Boxing Championships that got under way at Kielce in Poland on Tuesday. In the +81kg category, apart from Alfiya, there are seven more boxers competing in the event. Alfiya will fight Reka on April 18 afternoon, according to the schedule posted on AIBA site.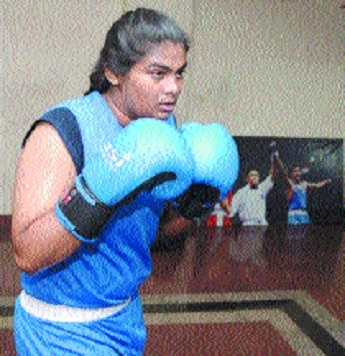 If Alfiya gets past her Hungarian opponent, she will have to play the winner of second quarter-final to be played between Russian Tatiana Bogdanova and host country's Oliwia Toborek. Other four players —Moldova's Daria Kozorez, Clara Paraiso Martinez of Spain, Yeldana Talipova from Kazakhstan and Ukraine's Viktoriia Levchuk — will be seen in action in the third and fourth quarters. Due to new wave of COVID-19 in Europe, the Polish city of Kielce is under lockdown but is going ahead with the international tournament. Boxers from more than 50 countries are participating in the 10-day long tournament.
The Boxing Federation of India (BFI) is fielding a 20-member squad including ten in girls' category in the season's first global competition. The local organising committee has advised all the participating teams to strictly follow COVID-19 protocols of social distancing and wearing of masks.