Staff Reporter :
Ahead of civic elections next year, State Government grants powers to Trust on Seven Street Schemes, including development in erstwhile Green Belt covering the unauthorised layouts
Nagpur Improvement Trust (NIT) is back as Planning Authority for development projects on its lands within the city limits. Maha Vikas Aghadi (MVA) Government has restored the powers of NIT for the Seven streets schemes reversing the previous decision taken by BJP-Sena Government. A notification was issued by Urban Development Department (UDD) on April 9 notifying NIT as development authority for seven street schemes as specified in Maharashtra Regional and Town Planning Act, 1966. Means, NIT do not have to apply to Nagpur Municipal Corporation (NMC) for developing projects on its land. The seven schemes are Eastern Industrial Area Street Scheme (320.60 Ha), Itwari Station Road Street Scheme (4.77 Ha), Sitabuldi (West) Improvement Scheme (6.15 Ha), Abhyankar Road and Buti Mahal Street Scheme (3.24 Ha), Wathoda Extension Housing Accommodation Scheme (New Scheme-170 Ha), Shivganga Jaitala Township (New Scheme-257 Ha), Green Belt Control Scheme (6447 Ha). The notification mentions that barring the lands owned by NIT, in rest of the area NMC would the Planning Authority. Means, Public Utility lands vested with Trust and its development would be looked after by NIT while NMC will oversee that process in the residential areas.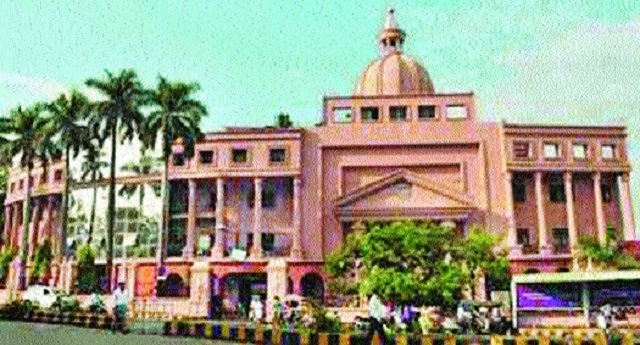 The cabinet meeting chaired by Chief Minister Uddhav Thackeray on April 8 cleared the proposal of UDD to restore Planning Authority status thereby clearing decks for full revival of NIT. Earlier Government led by Chief Minister Devendra Fadnavis had resolved to dissolve NIT to ensure single development authority in form of Nagpur Municipal Corporation (NMC) within city limits. The grants of power under Green Belt Control Scheme pertains to regularisation and development of unauthorised layouts under Gunthewari Act. In run upto next general elections of NMC, the Congress and Bharatiya Janata Party (BJP) is going to bank heavily on the voters in these layouts. From day one after MVA Government was formed, Dr Nitin Raut, Guardian Minister, was pitching for revival of NIT and later restoring the powers relating to development authority. Since NMC was controlled by BJP, the Congress wanted revival of NIT to make some gains among electorate and with its command in State Government the party got its way. Even Vikas Thakre, MLA from West Nagpur, too was calling for restoration of NIT.
He is now one of the Trustee of NIT and with restoration of power of Development Authority, the body is likely to play a major role in development projects in city. BJP was consistently opposed to restoration of NIT and the delegation of powers of planning authority, it would be limited to Trust's own lands, as this would again jeopardize uniform development of city. The dual Planning agencies in city was touted as major reason for haphazard development in second capital of the State. Hence BJP went ahead with dissolution of NIT but the process could not be completed as it got caught in bureaucratic red tape. The Congress camp cited slow progress on Gunthewari Regulation on part of NMC as the prime need for revival of NIT that they claim had required expertise and manpower to handle the responsibility.
They said the delay in NMC to release sanction letter and approve building maps resulted in unnecessary hardships for common people. The unauthorised layouts have come-up in erstwhile Green Zone and since NIT was earlier declared as authority it had all the files and had failed to fully hand over the same to NMC resulting in slowing down the development process. These layouts have sprang up on outskirts of city as citizens desired own houses. After pondering over several months and after seeking formal opinion of Municipal Commissioner, NIT Chairperson and senior law officers, UDD drafted the proposal and moved the cabinet note which was later approved in totality. The formal GR from UDD marked completion of a full cycle for NIT, first stripping of its Planning Authority from Seven Street Schemes to its dissolution later, to later restoration of NIT and now granting of Planning Authority powers.