Business Bureau :
In pursuance of Prime Minister Narendra Modi's call for creation of small containment zones to fight COVID-19 pandemic, the Confederation of All India Traders (CAIT) in a communication has suggested to Union Health Minister Dr Harsh Vardhan to draw a COVID-19 fighting strategy based on district-wise fundamental principles. There are 718 districts in the country and each district has its own distinction and diversified nature.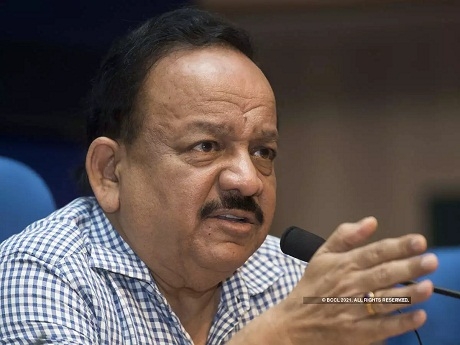 Therefore, having one common rule for all districts would not be enough to contain the spread of coronavirus. CAIT National President B C Bhartia and Secretary General Praveen Khandelwal jointly said in a statement, "The manner in which the COVID-19 cases are exponentially rising is a cause of concern for not only the Government but for the countrymen as well. Though both Central and State Governments are taking every step but now it is required that this pandemic should be fought with a collaborative approach and making a strategy on district level seems to be most appropriate." "Each district has its own physical geographic nature and therefore this kind of strategy will prove to be more effective. At each district a special task force should be created with senior Government officials, representative of trade and commerce and residential associations," both the trade leaders said. Bhartia and Khandelwal while taking a note of standard operating procedures (SOPs) of Maharashtra criticised that on the one hand the shops have been asked to close, whereas on the other hand roadside vendors are allowed to sell the goods.
Why such an inconsistency in SOP. "If curfew is clamped then it should be for everyone and any distinction in curfew leads to disparity. COVID can't be tackled in selective manner," the statement said. Considering the alarming situation of COVID-19, CAIT has initiated an online survey across the country among traders and consumers to understand the view of the public. The survey will consider whether complete lockdown is the only solution of dealing with pandemic or there are some other alternative mechanism available. The survey has already been initiated and would remain operative till April 18, said both the trade leaders B C Bhartia and Praveen Khandelwal.