Business Bureau :
THE pandemic has other than being a health and financial crisis, also a supply chain crisis. Global consequences, skewed demand around various geographies of the world, intermittent lockdowns and changing consumer behaviour has only created chaos and great uncertainty on our way back to recovery in Exim trade. One question that every exporter and importer asks – where have the containers vanished?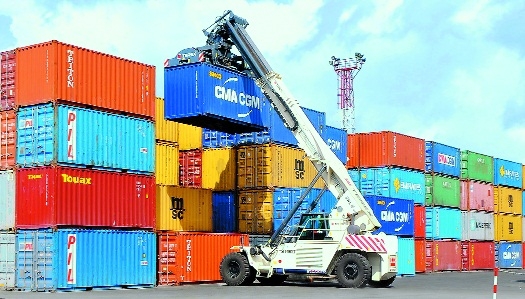 1) When most of the countries started experiencing the outburst of COVID-19, China was gradually coming out of the pandemic. It was the first country to get out of lockdowns and start its factories.It became the largest supplier of medical disposables and equipment to the world.
2) The US and other rich nations in Europe were generous in announcing stimulus for the welfare of its citizens. The handouts coupled with implementation of work from home led to ever increasing demand for nutraceuticals, electronics like IPad, laptops and exercise equipment. Eastern nations particularly China, Korea, Taiwan and Vietnam who are the global suppliers of electronics thrived on the huge demand and the shipping industry started moving cargo from East to West. North American and European ports which were operating with minimum staff amid lockdowns were faced with more than normal imports. Shipping lines faced unprecedented delay in vessel handling at ports and also the task of ferrying empty containers back to Asia. This imbalance and bottleneck led to surge in ocean freight rates.
3) Getting empty containers back from the west to meet the sudden rise in export demand from Asia was not only expensive but also extremely challenging. The cumulative effect of all this is the unprecedented rise in ocean freight rates to levels not seen before. Rates literally quadrupled for trade lanes from Asia to USA and Europe.
4) Exporters were hit with rising freight rates and also severe container shortage.
5) Some of the measures taken: A) The world is also facing shortage of new containers. China is the global supplier of new containers. The Government is now pretty serious to start container manufacturing in India at competitive cost. B) Government is also working towards easing rules for registering ships in India and also improving port infrastructure. Trade is likely to face high freight rates and shortage of container inventory throughout this year. It is imperative that importers identify alternative vendors and domestic suppliers to mitigate supply chain risk. Exporters need to plan their shipments in advance, factor high freight rates. State Govt can take clues from Uttar Pradesh Government which offers subsidy in domestic air and rail freight. UP has recognised the disadvantage of being away from the port and granted subsidy to exporters, informs Shivkumar Rao, President of Vidarbha Economic Development Council (VED).