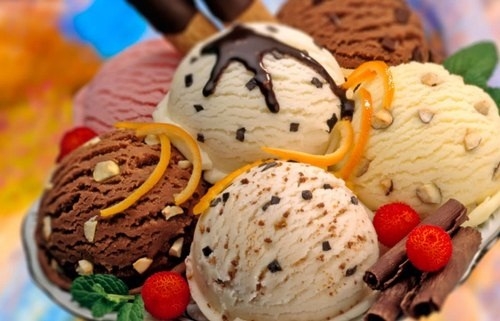 Business Bureau :
The current lockdown has affected the ice-cream industry with lower demand at a time when the summer months is considered as its peak season. "Just when things were looking bright, there was a turn of events, the second wave of COVID started infecting people at an alarming rate and Government imposed the lockdown to contain the COVID-19 virus. This has affected the ice-cream industry significantly," said the top management of Dinshaws while speaking to The Hitavada. During the first two-and-half months of 2021, the ice cream business had started to revive. The demand had picked up at fast pace rising by 30 per cent to 35 per cent in the months of January, February till mid-March as compared to the year ago period.
"After the lockdown is lifted the ice-cream business will bounce back," Dinshaws management confidently said. Dinshaws is the largest player in Vidarbha region cornering a market share of 90 per cent in ice-cream. The ice-cream market is worth about Rs 80 crore to Rs 90 crore in the region. Apart from this, Dinshaws market share in Maharashtra other than Mumbai and Pune is about 50 per cent. The other major players are Amul, Kwality, Mother Dairy and Vadilal. "Most ice-cream manufacturers have managed to stay afloat in COVID times as it has diversified product range not only in ice-cream but milk and dairy products.
The ice-cream manufacturers have kept their supply chain running in the market," said another ice-cream manufacturer. We are supplying non-stop to dealers even with small requirements," the ice-cream company official said. The ice cream industry is not in favour of lockdown as it slows down the chances of fast economic revival. "If all businesses are affected then economic revival will become a distant dream. It is important for Government to fast track the economy," the offical suggested.
'Economy can bounce back provided Govt takes action fast' Dinshaws top management suggests that the Government should step up the vaccination process on a war footing basis. In order to do this, people in the top 10 cities affected by COVID-19 cases should be vaccinated at a faster pace than it is currently doing. The Government should use all possible means and set up vaccination centres at more places. Still there are a lot of people above the age of 45 who have not been vaccinated as they fear of being infected because of the crowd at these centres. The Government can convert schools, colleges, hotels and other establishments into vaccination centres. There are a lot of places where infrastructure is available but not being utilised. "We don't think there is any industrialist who will not help the Government in its fight against COVID-19. It is in everyone's interest to revive the economy within the shortest possible time," the management added.