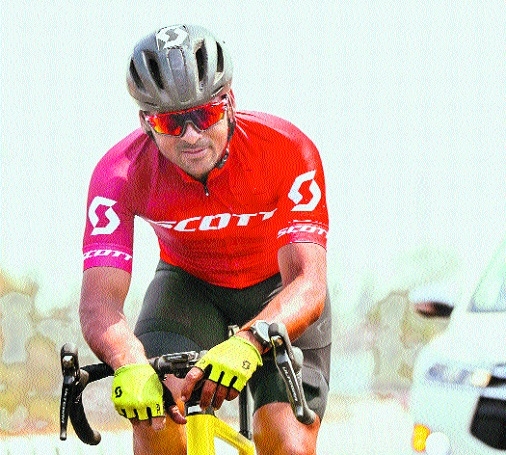 Sports Reporter :
DR AMIT Samarth, who is among Asia's top ultra cyclists, has raised a whopping amount of Rs 9 lakh for Lok Biradari Prakalp from his Ride Across India. Dr Samarth completed his epic journey Ride Across India in February and in the process he broke the previous world record by a massive 38 hours. He completed the gruelling journey covering a distance of 6000 kms (Mumbai – Chennai – Kolkata – Delhi - Mumbai) in 13 days 9 hours and 50 minutes that concluded at the Toll Collection Centre at Vashi, Navi Mumbai. However this ride was not undertaken only with a view to create a World Record.
Dr Samarth had his mind fixed on raising funds for the Sports Project of Lok Biradari Prakalp. People were encouraged to donate generously for the cause. Crowdera, an online Portal for Fund Raising ran the campaign for collection of funds for Lok Biradari Prakalp. During his ride Dr Samarth, who is also Director of ProHEALTH Foundation, went live on social media like Facebook and Instagram many times and urged people to contribute generously to this cause.
Dr Samarth is the only man in Asia to have completed the two longest cycling races in the world, namely Race Across America (RAAM) and Trans Siberian Extreme (TSE). He has finished RAAM (5000 km) in 11 days, 21 hours and 11 minutes, and the TSE (9100 km) in 25 days. He has completed RAAM with a rookie team in 2017. Dr Samarth, on behalf of Team Ride Across, took the opportunity to thank all the people and organisations who contributed generously towards this noble cause.