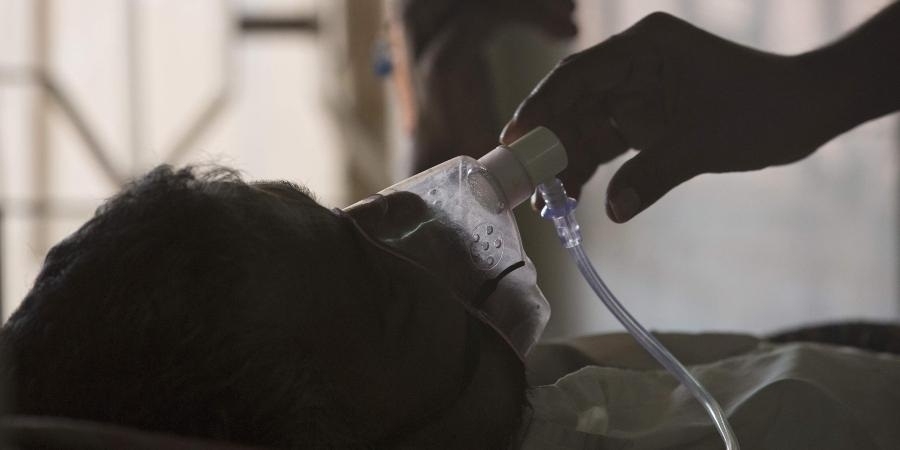 HISAR (Haryana) :
FIVE COVID-19 patients, including one from Delhi, died at a private hospital here on Monday with relatives of the deceased holding a protest attributing their death to alleged grave shortage of medical oxygen at the facility. Police said they were verifying the allegations of oxygen shortage after relatives of some of the deceased held a protest outside the facility. The hospital administration was, however, not available for making comments on the matter.
Three of the patients who died at the hospital hailed from Haryana's Hisar district, one belonged to Delhi and other one was from Punjab. Maharashtra: AT LEAST four COVID-19 patients died at a private hospital here on Monday with their family members alleging the shortage of medical oxygen as the cause. However, the hospital management has said the deceased patients were in critical condition. Maharashtra Minister Awhad said the State Government has constituted a committee to probe the death of the four patients at the hospital.
4 COVID patients dead in fire at Surat hospital: AS MANY as four COVID-19 patients died after a fire broke out at Ayush Hospital in Surat. "A fire broke out at Ayush Hospital in Surat late last night. Four patients died," Dr Ashish Naik said. , Medical Officer of Health, Surat Municipal Corporation, Gujarat. He further said that at the time when the fire broke out, ten COVID patients were under treatment on the fifth floor of the hospital. Last week, 15 COVID-19 patients died in the COVID care hospital fire incident in Maharashtra's Palghar.