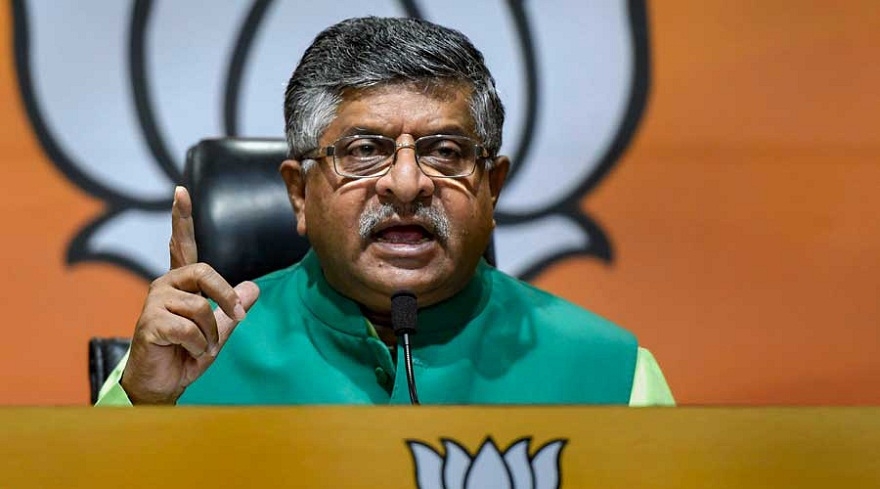 NEW DELHI :
AFTER the resignation of Maharashtra Home Minister Anil Deshmukh, Union Minister of Law and Justice and senior BJP leader Ravi Shankar Prasad on Monday said that Chief Minister Uddhav Thackeray had forfeited the moral authority to govern. Addressing a press conference at the BJP headquarters here, Prasad said: "Deshmukh resigned citing moral grounds. Chief Minister Thackeray, where is your morality? Will we hear something on your morality? I think Uddhav Thackeray has forfeited the moral authority to govern."
He pointed that Deshmukh had resigned after consulting NCP chief Sharad Pawar and not Thackeray. "Why is the Chief Minister silent over Deshmukh's resignation?" he asked. Prasad said that the BJP had repeatedly said that a fair probe by the Mumbai Police was not possible while Deshmukh was still in office. "Now the CBI will find out all the linkages in the case after a proper probe," added the Minister.
Why CM silent, asks Fadnavis; many skeletons will tumble out, says Patil
MUMBAI,
Apr 5 (PTI)
BHARATIYA Janata Party (BJP) leader Devendra Fadnavis questioned the silence of Maharashtra Chief Minister Uddhav Thackeray over the issue of corruption allegations against NCP leader Anil Deshmukh, who resigned from the post of State Home Minister on Monday. State BJP chief Chandrakant Patil said, he is happy that Deshmukh has quit, adding there will be many "shocking revelations" and many skeletons will tumble out in CBI probe. Fadnavis told reporters here that Deshmukh's resignation was expected and he had no other option. He should have remembered his morals on the very first day when the allegations were levelled, the BJP leader said.
"Why is the Chief Minister mum? His silence is unsettling," Fadnavis said. Fadnavis said, he was satisfied that the court had taken cognisance of the allegations he made with proof. He said, the MVA Government doesn't have the mandate of the people. "The Government has been formed by betraying the people's mandate.
This is an auto-rickshaw Government with leaders of all the three parties considering the Government as their own fiefdom. Each minister considers himself as Chief Minister. People are now realising what I was saying is true," Fadnavis claimed. Meanwhile, Chandrakant Patil told reporters in Pune that those who make mistakes should be punished or else democracy won't be strengthened. "Many skeletons will tumble out after the 15-day CBI preliminary probe. The truth will come out regarding Deshmukh's demand to Waze to collect Rs 100 crore. The CBI will bring out all the things in its own style," said Patil. The BJP leader said he was satisfied that NCP chief Sharad Pawar took the decision sensitively about Deshmukh's resignation after the HC asked the CBI to conduct a probe.