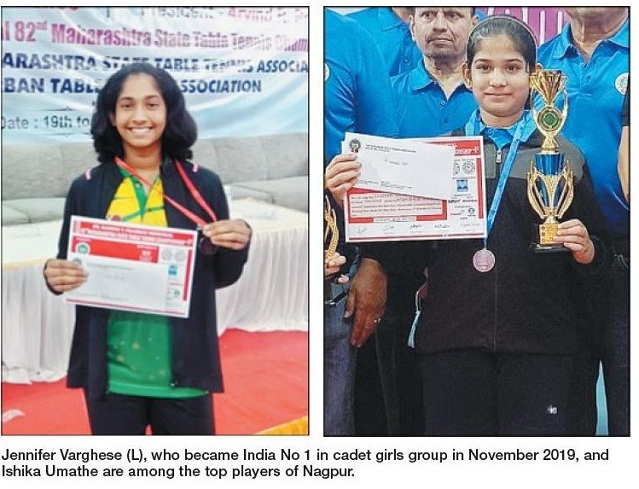 By Anupam Soni :
NAGPUR'S players have been India Number Ones in Table Tennis Federation of India's (TTFI) rankings, the city boasts of international and national umpires and in recent past as many as three facilities have come up in different areas where young paddlers are turning up in large numbers. On the occasion of World Table Tennis Day, 'The Hitavada' talked in detail about the present scene of sport in the region with Adv Ashutosh Potnis, Secretary Nagpur District Table Tennis Association (NDTTA). Potnis did not hesitate to claim that sport in the region has a bright future and that the game was going in right direction.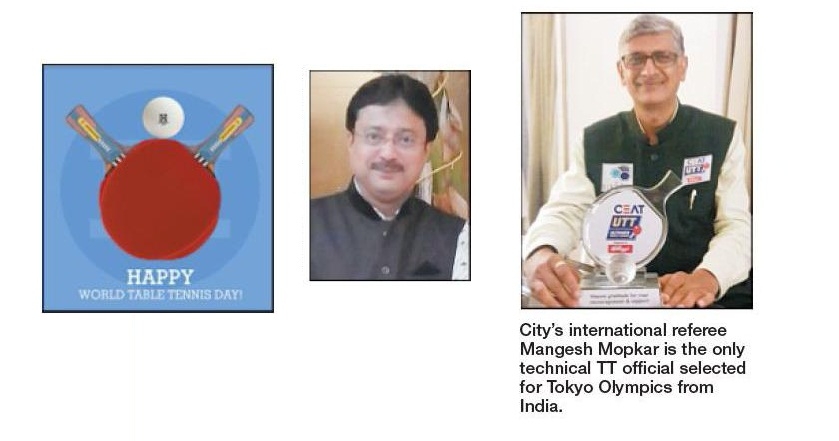 "We have top players, who are excelling at state and national levels. Then a 12-year-old girl, Jennifer Varghese, after pocketing her maiden national table tennis crown, also became India No 1 in cadet girls group in November 2019. Before that city's Mallika Bhandarkar was India No 1 in that category. Ishika Umathe is another good prospect. Kulkarni and Chitnis are also doing well. They all are performing at state and national levels and we hope in two-three years we will see good results. In last two years because of COVID players are not getting good time for practice. We are trying our level best to give good playing conditions. With right set of players, city's table tennis is surely going in the right direction," claimed Potnis. NDTTA has helped three more coaching facilities come up in the city.
"We have provided four tables each to the two new clubs — one at The Blind Relief Association (TBRA) Hall, South Ambazari Road and the other at Gardiner High School in Civil Lines near Hislop College and behind Labour Court. Apart from that, NDTTA and Rashtrasant Tukadoji Maharaj Nagpur University (RTMNU) jointly started a venture at its new TT Hall beside Subhedar Hall, University Ground. "Mangesh Mopkar, international referee, Rajesh Mopkar, international TT umpire and Ujjwal Wani are the coaches taking care at different centres," added Potnis. Nagpur is among top districts in Maharashtra as far as hosting events are concerned.
"We are conducting as many as local tournaments. Nagpur district has conducted more local tournaments than any other district in the State in recent times. As many as 23 State Ranking TT Tournaments and two West Zone National Championship were also conducted by NDTTA. Only last year we could not hold a ranking tourney due to the pandemic," said Potnis. Tokyo Olympics, deferred by a year due to the deadly coronavirus will also see a city official in table tennis events. "Mangesh Mopkar is only technical TT official selected for Olympic from India," Potnis concluded with pride.