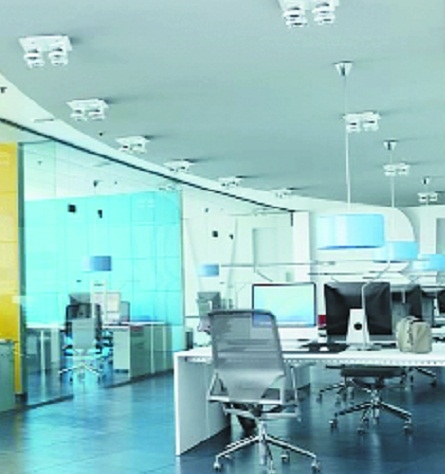 Business Bureau :
When other businesses are suffering due to lockdown and other restrictions the IT office automation business which includes products like computer, laptops and copiers are witnessing a phenomenal growth in demand. The COVID-19 pandemic has cultivated a new work culture that being 'Work from Home' (WFH). "The demand for IT office automation equipment has surged by more than 40 per cent as compared to the year ago period," said Jaiprakash Parekh, owner of JP Office Equipment, Dhantoli. He is in the IT office automation business for more than 35 years. In order to contain the spread of COVID-19 pandemic the Government has given guidelines and imposed restrictions on the number of employees working from an office.
Most IT companies and smaller firms which are having large workforce are adhering to rule and have relocated their employees to work from home. By taking these extraordinary measures the companies get their work done, he said. Even though the prices of IT office automation products have augmented by 10 per cent to 30 per cent still there is growth in demand for computers, laptops and printers. The price rise is attributed to hike in transportation costs and Custom Duty on imports. The computers of branded companies are available at Rs 25,000 to Rs 35,000, depending on the company and configuration. The assembled computers are in the price range of Rs 18,000 to Rs 25,000. Laptops of branded companies the price range start from Rs 26,000 and goes up to Rs 50,000.
High end laptops are available from Rs 65,000 and can go to Rs 90,000 and above, depending on the model and configuration. Printer are available at Rs 8,500 to Rs 14,000 in the market, he said. In Nagpur district, the number of computers sold on a monthly average is 2,000 to 2,500 units. Likewise, the number of laptops sold on monthly average is 2,000 units. Similarly, the copiers including inkjet and laser printers sold on monthly average is 1,200 units to 2,000 units, he said. The top brands in the IT office automation sector are Asus, Sony, Hewlett-Packard, Dell, Lenovo, Compaq, Toshiba, Apson, Brother, Canon, Acer, etc. He expects the growth in demand to continue as companies expand their usage of digital IT products in order to get more work done at a faster pace.