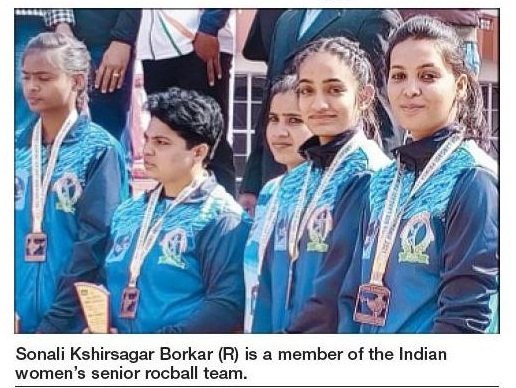 By Anupam Soni :
A COMPARATIVELY young sport rocball, a derivative of volleyball that also has goalposts at two sides like soccer, is slowly but surely getting foothold in India. The sport is getting popular in many Asian countries and Delhi is becoming epicentre of development of the game in India. Any volleyball court can be converted into a rocball field by placing two goalposts at two sides. Rocball Federation of India was founded in Delhi in 2014 while Rocball Amateur Association of Maharashtra was established in 2017 the State. But the upcoming sport has no presence in Vidarbha region. Sonali Kshirsagar Borkar, member of the Indian women's senior rocball team, wants to bring Vidarbha and Nagpur on rocball map of India.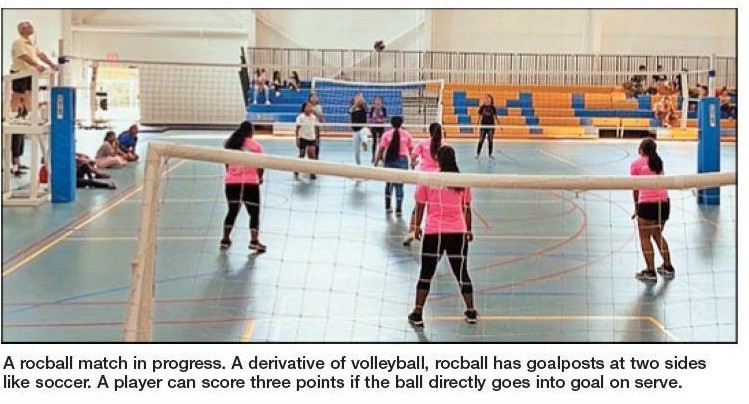 "Rocball is a very popular game in north India. Maharashtra also takes part in the nationals but comprises players mainly from Thane. The sports has no presence in other areas of the State and particularly in Vidarbha. I want this game to develop in our region. Since the federation wants to promote the game, it would be more than happy to give affiliation to a Vidarbha or a Nagpur association. If I get support from the State, I am ready to do all the hard work to bring the sport to our region," said Sonali, who is an NIS certificate holder in volleyball and a certified referee, while discussing the sport with 'The Hitavada'. An athlete and a volleyball player from a sleepy town of Umred, Sonali was introduced to rocball during her NIS course at Patiala. "When I was doing my course at Patiala (in the year 2018-2019.), I got to know about rocball. Till then I had not heard of this game.
People from north (India) are very much interested in sports and they adapt to new sports very quickly. As it was very much similar to my favourite sport volleyball, I developed instant liking for rocball too," said Sonali. She explained some basic differences in volleyball and rocball. "There are two goalposts at each end and unlike volleyball (six), there are only five players on the court including a goalkeeper. A team can earn up to three points in rocball while we have to play for one point at a time in volleyball. A player can score one point, goalies of either teams can score two points or a player can score a three points (direct goal on service), and there are different ways to win a set of play. There are three sets of 25 points each and as more points are scored in one attempt the game gets over faster as compared to volleyball. Players' rotation is common to both the games," she informed.
On how she made it to the Indian team, the 24-year-old Sonali said, "A friend from NIS Patiala group asked me to attend Rajasthan open selection trials. I got selected in the Rajasthan team and we reached final and finished second in the national-level tournament held at Gurugram in Haryana held earlier this year. "After the tournament, India selection camp was held in Delhi and I was selected in the Indian team. I am the lone player from Maharashtra to be picked. Our first assignment was a series against Nepal to be held at Katmandu in Nepal. But due to farmers' agitation in Delhi the event was postponed. The second wave of COVID further postponed the event and though I am a member of Indian team, I am yet to make my debut for the country." There are chances that the sport might get included in School Games Federation of India (SGFI) and that will help the sport grow further. "The federation has requested the SGFI Board and it almost got included this session but for some reasons. But the SGFI has promised to include the sport from next session. If we start training from now, the players stand a good chance of shining at national level since it is a new sport," said Sonali, who has been working as sports coach for the last three years at Somalwar School, Maa Umiya Branch, Kapsi.