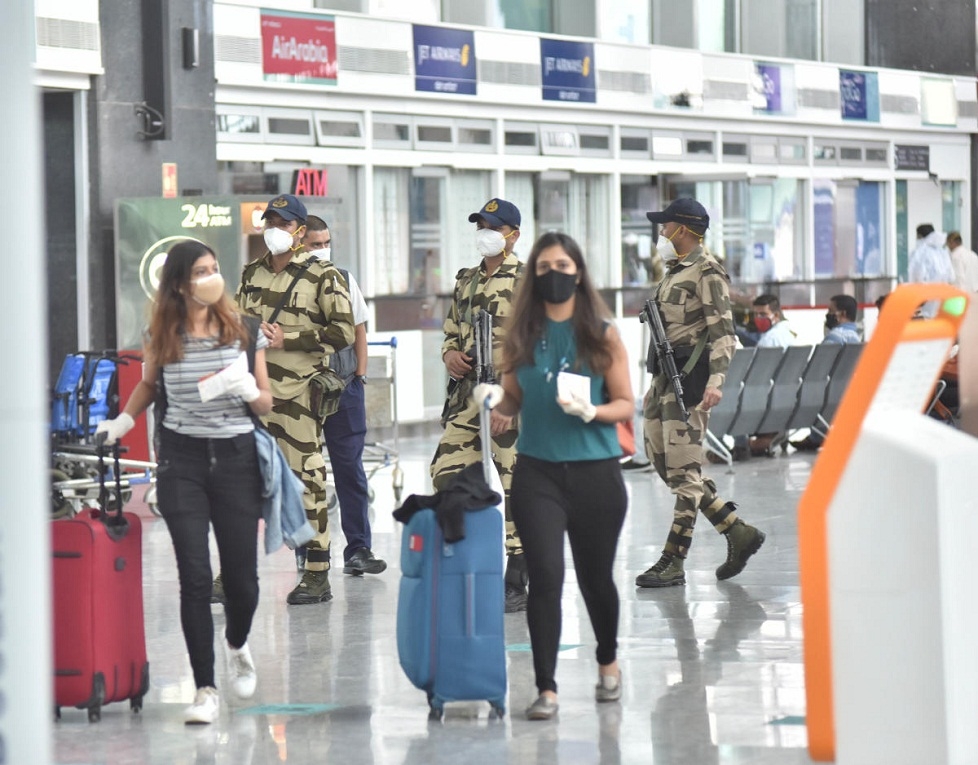 Business Bureau :
The second wave of the COVID-19 pandemic has taken a heavy toll on the air passenger traffic. The domestic airlines have been cancelling 7 to 8 flights on regular basis due to drop in air passenger traffic at the Dr Babasaheb Ambedkar International Airport. On May 12, Indigo Airlines and GoAir have cancelled six flights out of total 14 flights on various sectors due to fall in the number of passengers. Similarly, on May 9 (Sunday) domestic airlines like Air India, Indigo and GoAir had cancelled 13 flights out of total 14 flights, said top official of MIHAN India Limited (MIL).
The drop in air passenger traffic has become alarming as total 1,000 passengers arrived and departed from Nagpur airport on May 12, the official said. After imposition of second wave lockdowns and quarantine rules due to the surge of COVID-19 cases the number of flights cancellations has escalated at Nagpur airport. People are in a state of panic and temporarily avoiding air travel due to the rise of COVID cases, said sources in the market. A leading air travel agent said that even if a passenger buys a ticket there is no guarantee that the flight will depart. Most passengers are getting last minute sms or calls from airlines that their flights have been cancelled.
Go Air and Indigo Airlines have stopped servicing the Nagpur-Hyderabad and Nagpur-Indore routes. Another travel agent said that air passenger traffic all across the country has fallen by more than 80 per cent. Rising cases of COVID-19 pandemic has greatly affected the domestic aviation industry. To make matters worse travel agents offices are closed and are getting no business due to lockdown, he said.