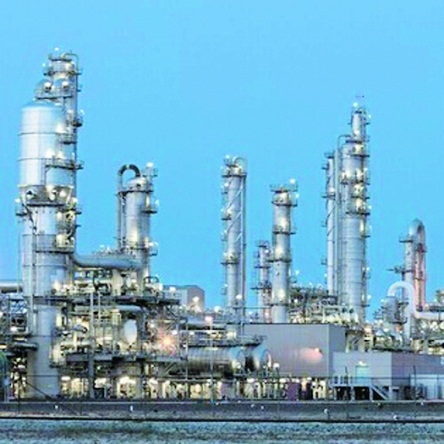 Business Bureau ;
Many major and currently sensitive social and economic issues in Vidarbha need to be resolved urgently for which suitable opportunities come only rarely. With recent announcements by the Prime Minister and the Union Petroleum Minister about doubling of refining and petrochemical capacities is one where most of the issues and pending backlog in most of Vidarbha can be cleared. Vidarbha Economic Development Council (VED) under the leadership of its President Shivkumar Rao has been working assiduously in the cause of the economic growth of Vidarbha for several years, and in the last 7-8 years has specifically made in-depth studies of all the aspects of the refinery-cum- petrochemical complex project (RPC) which has been vouched for by the top brains in the field with whom VED had frequent interactions. They include former Petroleum Secretary S C Tripathi, former Essar Oil MD Lalit Gupta, former Reliance Sr. V-P Vinayak Marathe and others.
During these meetings, most of the critical points like crude movement, process, demand, and marketing, and, most importantly, the deeper social impacts, have been discussed. The sum result of such discussions has been the notion that this project must be set up in Vidarbha for its constant growth and a long-lasting financial vibrancy in the region. On the employment front, such a large project can generate direct and indirect 5 lakh jobs since such projects attract near them a huge number of small and medium sized industries as MSMEs. Most of the skilled and unskilled, in fact all types of youth, may get equal opportunities here. With this, most of the small farmers' families may get one assured fixed income by a suitable job here. All the districts in Vidarbha will be benefitted as increased consumption in the region will further help the rural economy. As a refinery consumes large quantities of water, Union Minister Gadkari has offered 200 MLD water to such a refinery, and also by de-silting dams, the water storage capacities can be increased, therefore, water arrangements can be made without affecting the farmers' requirements.
The refinery with its social obligations, could help the Vidarbha Irrigation Development Corporation (VIDC) to complete the Gosikhurd Dam project by investing money. Pradeep Maheshwari, Vice-President VED Council stated that the proposed 60 MMTPA capacity is a must for large mining auctions are taking place for Iron Ore, Limestone, Manganese and Non-Ferrous minerals like Bauxite, and other mining. Right from mining operations to the final metal-making stage, there's a huge consumption of petroleum products here. VED Council President, Shivkumar Rao, informed that recently the VED delegation met Nitin Gadkari, Minister for Highways and MSMEs, and Leader of the Opposition, Devendra Fadnavis, both of whom gave quality time to VED members for a discussion on the RPC in Vidarbha. Gadkari assured full support with faster NHAI clearances to crude and natural gas pipelines. Also large water requirements for the refinery, he assured long-term contract with the Nagpur Municipal Corporation (NMC), where the entire treated water would be made available to the refinery. This would be win-win situation for both as NMC would get income by selling water. Both leaders have written letters to Dharmendra Pradhan, Union Petroleum Minister for support to this project, informs a pressnote by Shivkumar Rao.