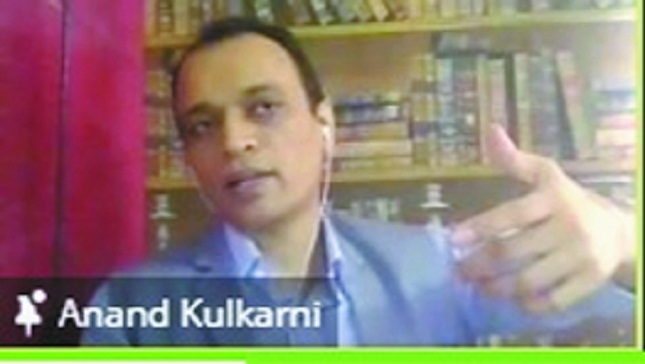 Business Bureau :
Well known Mind Coach and Corporate Trainer Anand Kulkarni said that understanding minute details of body language of employees can enhance relation between the employer and his employees. He was speaking at the on-line session on the topic of "Secrets of Body Language of Employee" as a part of the 'The Wisdom Talk' organised by Vidarbha Management Association (VMA), Nagpur. "If your employee is rubbing finger against nose when you are speaking with him or her means he or she has problem in accepting your thoughts or is rejecting your ideas or is not believing in what you are saying," he explained. Kulkarni shared his experiences and stories to give some interesting inputs about body language from day-to-day incidents that happen with us.
He further gave an example that if an employee is biting nails while in a discussion, it means that employee is nervous and some different thought process is barring him from paying attention. Such detailed study of body language can help understand state of mind of employees and further build healthy relationship by solving employee issues. He congratulated VMA for taking up this topic of employee body language as it is crucial in today's scenario of crisis. He further said that, while measuring the impact of communication, words matter 7 per cent, voice tone matters 38 per cent and body language matters 55 per cent. "This shows supreme importance of knowing body language," he added.
By giving example of some common body expressions like postures in victory he said that such expressions are almost same in people across world because it is coded in our DNA. For this nobody needs to tell you or ask you to do it. During the session, various expressions of body language like finger tapping, joining finger tips, fake smiles against genuine, postures, gestures, open and closed hands etc. were discussed. The mantra that Kulkarni insisted lastly was to 'get into habit of wearing a smile on your face and have right body language to support your words'. Over 110 members including Amravati Management Association and Chandrapur Management Association attended the session. VMA is based at Nagpur that meets every Sunday at 10.30 am, dedicated to impart learning's related to management and leadership skills to its members.