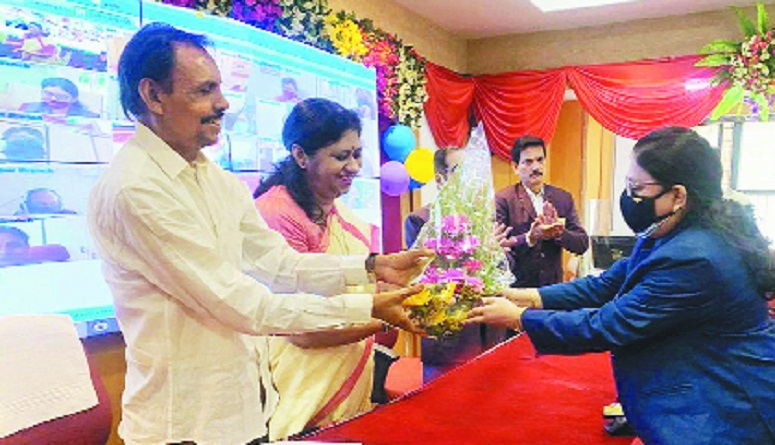 Business Bureau :
THE Dharampeth Mahila Multistate Co-operative Society Limited, Nagpur has successfully completed 27 years of its services and entered into the 28th year on Monday. The co-operative society that has earned a special place for itself among its customers and others, has posted a business mix of Rs 2,015 crore. Taking into account, the current pandemic situation, the co-operative society celebrated the occasion on-line.
Nilima Bawane, Chairperson of the Society gave best wishes to all the members of the society, customers and well-wishers on the occasion via video conferencing. Bawane also guided the employees of the society on providing door step services to the senior citizens during the current COVID-19 period. She further praised the efforts put in by the employees for giving various services during the current tough phase.
At a function held in the main office of the society, Archana Damke, representing the employees, gave a floral bouquet to Nilima Bawane and felicitated her. The Dharampeth Mahila Multistate Co-operative Society is one of the leading co-operative societies in the country. The society always introduces various schemes in the interest of its members. It also offers various attractive loan products as well as fixed deposit schemes for its valuable customers.