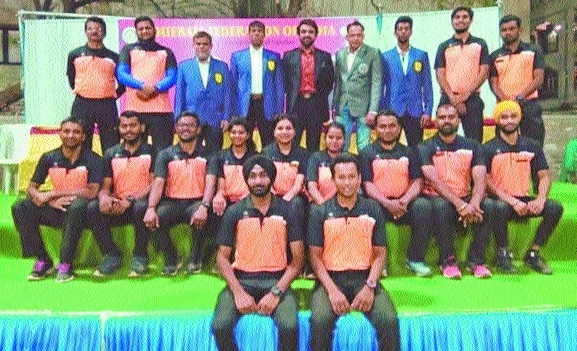 Sports Reporter :
DUEBALL Federation of India (DFI) organised a referee development programme on Google meet recently. Rahul Wani, Convenor, Technical Committee, DFI was the key speaker during the online event. Wani explained about fundamental duties of referee, role and responsibilities of referee. He also talked on skill and other key features to become a good referee.
As many as 45 referees from all over the country participated in the online session of Dueball Referee Development Programme. All the participants participated actively and were amazed to know the scope of improvement in them. They learnt in detail on what points a referee can work. Details explanation was given by Wani about responsibility of a referee before a match or tournament, during the event and after the end of it. Wani also shed light on some physiological methods to keep one's mind calm and on self development.
He told the aspiring reefs how to keep co-ordination with the other referee while officiating. He shared some smart skills that come handy while officiating. The participants shared positive feedback at end of the session. Technical Committee Chairman Sadic Beig, Founder of Dueball Firoz Khan, General Secretary of DFI Syed Nawab Ali, Executive Member of Dueball Federation of India Riyaz Kazi and other members thanked him for such wonderful presentation.