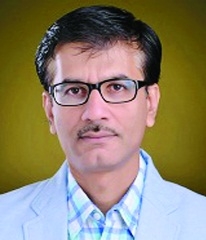 By CA Satish G Sarda :
DOCTORS are next to God. They play a vital role in increasing our life expectancy and keeping us healthy. Medical profession has always been very demanding but right now they are the busiest professionals. 24x7 they are into their profession thereby hardly leaving any time to comply with taxation requirements. They can tackle any medical issue but complying with taxation may result in headaches for them also. I have listed some of the taxation compliances applicable to them. Under Income Tax: Books of accounts: Doctors whose gross receipts are more than Rs 1.5 lakh per annum are required to maintain following books of accounts: Cash book, journal, ledger, copies of bills, daily cash register with details of patients, services rendered, fees received and date of receipt. Details of stock of drugs, medicines and other consumables used. Income Tax Returns: Everyone with total income of more than Rs 2.5 lakh in a financial year must file an Income Tax Return. Due date for filing Income Tax Returns: Non Audit: 31 July / Audit: 31 October. Audit of books of accounts: In following cases audit is required: 1) All professionals having receipts above Rs 50 lakh. 2) When receipts are under Rs 50 lakh but your profit is lower than 50%.
Due date for furnishing Audit Report: 30 September. Presumptive Taxation Scheme: If doctors having less than Rs 50 lakh receipts show profit more than 50% than they will not be required to maintain proper books of accounts. TDS Compliances: Doctors falling under audit ambit need to deduct and pay TDS and file TDS Returns. TDS at appropriate rates have to done on various payments such as interest, rent, salary, professional fees, contractors etc. Tax Saving Schemes: U/s 80C: Invest up to Rs 150,000 in equity-linked savings scheme (ELSS), mutual funds (Lock in 3 years), Public Provident Fund (PPF) (15 years), National Pension System (NPS) (on retirement), Tax Saving Fixed Deposits (5 years), Life Insurance, repayment of principal amount of home loan, children's school fees etc., 80CCD (1B): National Pension Scheme (NPS) Rs 50,000 this is over and above deduction u/s 80C. U/S 80D: Medical insurance up to Rs 75,000. Cash Transactions: 1) Transaction of Rs 200,000 and above: Penalty equal to amount received will be levied on such transaction if any person receives amount exceeding Rs 1,99,999 in cash in following cases: 1) In aggregate from a person in a day. 2) In respect of a single transaction. 3) In respect of transaction related to one event or occasion. However recently a relaxation has been given from this condition for a limited period of April and May 2021 only. Relaxation has been given to hospitals, dispensaries, nursing homes, COVID care centres or similar other medical facilities providing COVID treatment to patients.
However they will have to obtain the Pan or Aadhaar of the patient/payer. 2) Cash payment for any expenditure: If payment made to per person per day exceeds Rs 10,000 then total expenditure will be disallowed in Income Tax Act. 3) Cash payment for any capital expenditure: If payment made to any person per day exceeds Rs 10,000, then such cash payment will not be included in cost of assets for the purpose of calculating depreciation. Under Profession Tax: Doctors need to obtain profession tax enrolment number and pay Rs 2,500 per annum. Doctors employing staff need to obtain profession tax registration number and deduct and pay profession tax of staff as per applicable slabs. Under GST: Healthcare services by a clinical establishment or authorised medical practitioner or para medics are exempt from Goods and Services Tax (GST). Hair transplant treatments, cosmetic surgery, plastic surgery treatments which have no medical or reconstructive purposes are taxable.
If composite billing is done for health care services provided and medicines consumed, then GST is not applicable on medicines. Otherwise sale of medicines is taxable under GST. Although a threshold limit of Rs 40 lakh is available under GST. Delay or non-compliances of the same may lead to huge amount of interest and penalties. So it's better that doctors should employ accountants who can comply with accounting and taxation aspects under guidance of tax and accounts professionals. (The author is practicing Chartered Accountant)