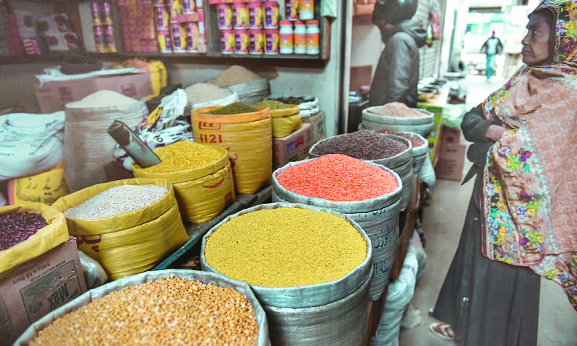 Soon after the Union Government made import of pulse restriction free, the prices of tur, moong, chana, masur and urad dal started falling in the domestic markets.
However, experts in the field said that the price dilution has just begun and it will continue for a month or so. They said that the prices of all the varieties of pulses will slip by at least 10 per cent in the next 30 to 35 days as there will be mismatch in demand and supply.
With the lifting of restrictions, traders and millers are free to import pulses. As of now, prices of various varieties of pulses have witnessed a fall of about Rs 200 to Rs 400 per quintal in the local markets.
The price of tur was at the level of Rs 6,700 per quintal before the Government's announcement which came down to Rs 6,300 per quintal on Friday. Chana, masur, moong and urad prices have also posted similar falls over the period.
"The Government has recently made the import of pulses free from restrictions and the imported varieties of pulses are yet to arrive here in India. Once it will start reaching here, the real price dilution will be seen," said Pratap Motwani, Secretary of The Wholesale Grain and Seeds Merchants Association.
It takes at least 30 days to import the commodities from countries like Tanzania and China among others.
Motwani said that the country will see enough stock of pulses arriving here and it will bring down the prices.
"It will also affect the prices of pulses grown in the country which will be a big setback to our farmers who are already bearing the brunt of the lockdown-like situations. in addition to this, the traders will also face hardship," he said.
It is important to note that many traders are sitting on huge stock of pulses who will suffer financial losses.