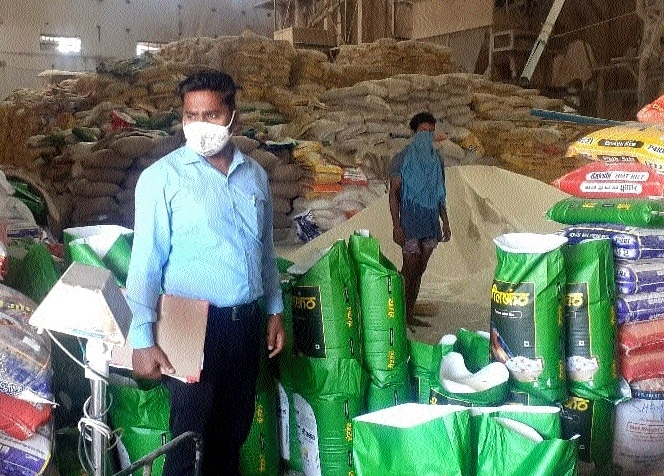 Departmental officials during inspection at rice mill.
Our Correspondent ;
DHAMTARI,
AS much as 50.2 metric tonne of paddy and 20.77 metric tonne of rice were seized from a rice mill here during a surprise inspection by the Food Department officials. The action against the miller was taken on violation of Chhattisgarh Rice Custom Milling Order-2016. It is worth mentioning here that following instructions of Collector Jayprakash Maurya, efforts are being made to expedite custom milling in district.
The departmental officials are conducting surprise inspections at rice mill in compliance with the directives in this regard. In this sequence, the Food Department officials learnt that less paddy had been lifted by Sakshi Gopal Arwa Rice Mill. It was also learnt that the miller was not using rice for custom milling, rather he was selling it in the open market. It is an open violation of the provisions of Chhattisgarh Rice Custom Milling Order 2016. On the basis of inputs, informed the Food Officer B S Korram, a team of officials conducted surprise inspection of mill and found that that only 1441 metric tonne paddy had been lifted against the target of 4800 metric tonne.
The figure was even less than 30% and more over it was also found that instead of custom milling, rice was being sold in open market. Considering it as violation of Chhattisgarh Rice Custom Milling Order, the officials seized the paddy and rice from rice mill.