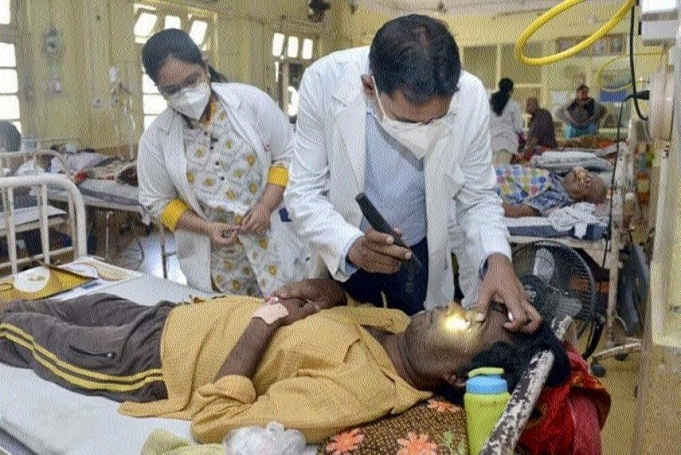 Staff Reporter :
The Nagrik Upbhokta Margadarshak Manch (NUMM), on Sunday, demanded the State Government to provide free medical treatment in private hospitals to people suffering from Black Fungus. NUMM office-bearers said that they would submit a suggestion during the hearing of an intervention petition, already filed in the High Court, to be heard in the next week. NUMM office-bearers said that, while looking to the increasing number of Black Fungus cases, the State Government has declared it as an epidemic and started treatment of the same in Government hospitals, but this is not sufficient.
Hence, the Chief Minister should direct for free treatment of Black Fungus patients in private hospitals, so that the poor people can have some relief. Senior office-bearers of the Manch said that they would submit such suggestions during the hearing of intervention petition. They said the High Court in the Public Interest Litigation filed by Dr P G Najpandey and Rajat Bhargava in regard with covid-19 treatment directed that the petitions can submit suggestions in the main petition by submitting an intervention petition.
Accordingly, they have filed an intervention petition on May 18 last. Dr Najpandey informed that the Health Ministry by issuing a circular on May 6 has attached some private hospitals in various cities under Mukhya Mantri Covid Upchar Yojana. The Government should ensure free treatment of Black Fungus patients in such private hospitals and provide relief to poor patients.