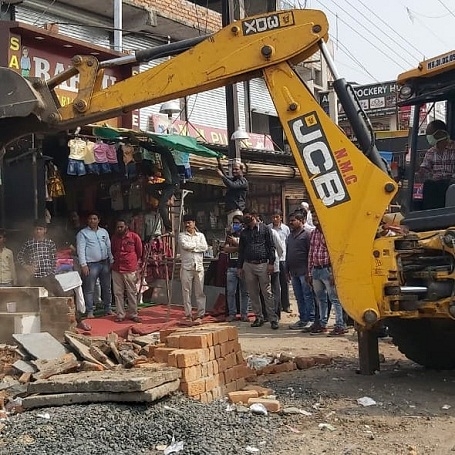 Business Bureau ;
Highlighting the financial difficulties faced by the roadside vendors during the coronavirus pandemic, Anil Ahirkar, City President of Nationalist Congress Party (NCP) urged the Nagpur Municipal Corporation (NMC) to stop its anti-encroachment drive against them. In this regard, he met the NMC Commissioner Radhakrishnan B and handed over a representation. The entire country including Maharashtra is under the terrifying grip of coronavirus pandemic. The situation is the same in the city which is also disappointing. Faced with the consequences of lockdown many people have lost their only means of livelihood, jobs and occupations.
Also, their ability to earn has also been ruined. Frustrated and deprived of any meaningful employment they take to the streets and become roadside vendors selling vegetables, tea, fruits etc., just to feed their families two meals a day. In such circumstances, the NMC officials are conducting anti-encroachment drive. They destroy their products and confiscate their cart and belongings. "Such actions are stigma on humanity and shows no empathy towards the vendors who are struggling to make both ends meet," he said. Even after 50 years, the NMC has not been able to provide suitable space for the vendors. In the name of development, land can be been allotted for the construction of Metro and education institutes. But there is no land for the poor vendors who sit on the roadside without any facilities just to earn a decent living.
These vendors constantly live in fear of anti-encroachment drives as they do not know when they would be thrown in the open and left to fend for themselves, he said. Ahikar has requested NMC to stop anti-encroachment drive and instead provide safety zones in different parts of the city.