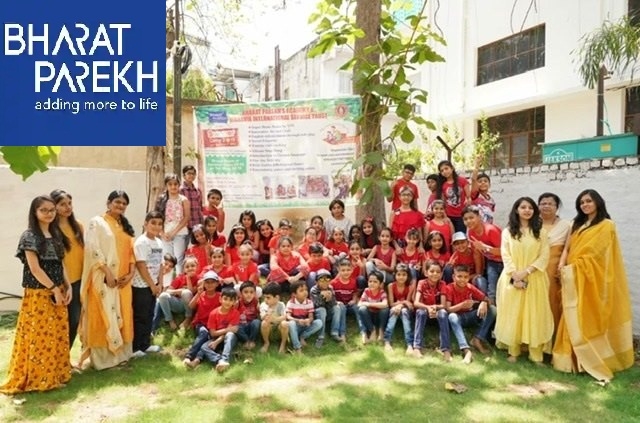 An exciting virtual trip "Around the world in 12 days" was organised by Bharat Parekh's Academy in association with Mahavir International Service Trust from May 3 to 14 for children in the age group 5 to 12 years. It was part of the "E" Online Summer Camp 2021. The vent received overwhelming response from more than 150 children. The "E" Summer Camp which took the children on an exciting and fun filled virtual trip was designed and organised by Babita Parekh and co-ordinated by Sabina Pereira and Payal Urkude.
The children were introduced to the interesting facts, art and dance forms of six different countries. A total of 14 creative activities included general knowledge of countries, story telling, calligraphy, colour blending, art and craft, Origami, drawing, Maths activity, Science activity, Super Brain Aasan, basics of German language, dance and games were conducted by teachers.
Purva Kanan Pillai, Pooja Agrawal, Nameeta Tated, Ayesha Almeida, Kaustubh Gulatkar were part of the Summer Camp Team of teachers. The highlight of the programme was the Personality Development sessions on zoom app conducted by celebrity guest teacher, actor and director Ridhima Bedi. A very good feedback was received from both the children and their parents. For further details please contact Sabina Pereira on 9765442217.