Consider sawmills 'essential service', allow owners to operate in restriction phase: VRIA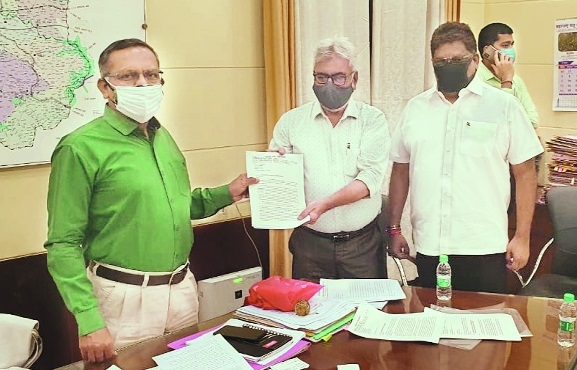 Business Bureau :
Highlighting the various issues being faced by the sawmill owners in the district due to the restrictions imposed here to curb coronavirus, the Vidarbha Rural Industries Association (VRIA) on Thursday urged the district authorities to allow operations in the mills considering it as 'essential service'. A delegation represented by Farooque Akbani, President of VRIA and Dipen Agrawal, former President of the Nag Vidarbha Chamber of Commerce (NVCC) took up the matter with Ravindra Thakare, District Collector. On the occasion, Akbani said that more than 2,000 sawmill owners in the district are struggling to survive as the mills are shut down.
"The owners are facing financial problems and they are unable to pay salaries to their staff," he said, adding that more 20,000 staff members have been affected due to it. For a long period, the sawmills are shut down in the district and the owners and their employees are in deep trouble - mentally and financially both. Many owners have expressed their inability to pay installments of their bank loans. Akbani also said that a huge stock of wood is laying in the mills which is further giving sleepless nights to the owners.
"There is a risk of fire in the summer season," he said. The visiting delegation brought to the notice of the District Collector that the sawmills cater to the needs of various industries that fall under essential service. "Thus the authorities should consider the significance of the sawmills in the current phase and place them in the category of essential services," he said. The District Collector said he will look into the matter and take all possible steps to resolve it.