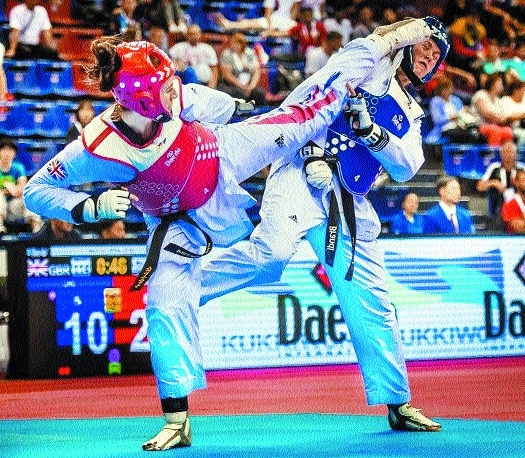 Principal Correspondent :
TAEKWON-DO sport, which originated in Korea several hundreds years ago, is one of the most popular and practised martial arts in India. The sport was introduced in India in 70s. Dr Santosh Ramkrishna Chaudhary, Secretary, Sports Taekwon-do Association, Nagpur, Black Belt 4th Dan in Taekwon-do, World Taekwon-do Federation was the guest speaker during the online Karate and Sports Seminar for Physical and Spiritual Development of Sportsperson.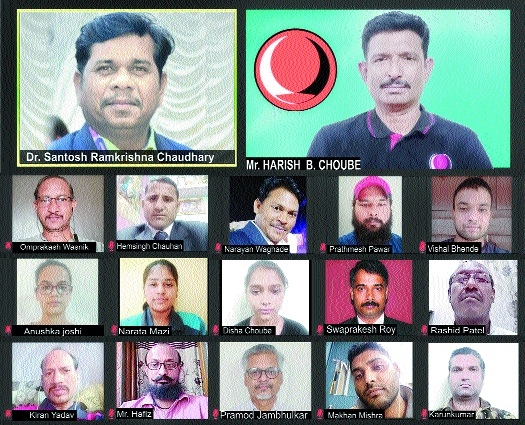 The webinar is being organised by Karate Budokan International (Vidarbha Region) and is hosted by Kyoshi Harish Choube (Black Belt 7th Dan, National Chief Instructor and Examiner, Karate Budokan International. Speaking with sportspersons, Dr Chaudhary said that Master Puran Andrew Gurung introduced Taekwon-do to India after returning from Hong Kong. "He studied Taekwon-do under Korean Great Grand Master Lee Pyung Pal from 1969 to 1974. Since 1974 he has been promoting Taekwon-do after earning his 2nd Dan under Great Grand Master Lee Pyung Pal. Gurung started Taekwon-do classes in Kalimpong, Darjeeling and Sikkim. Later, he expanded his training to Kolkata, southern, north-east and northern parts of India. He travelled frequently to every part of India until 1984," informed Dr Chaudhary. Giving more information about the sport's development and popularity in India, Dr Chaudhary informed that On 2nd August 1976, the Taekwon-do Federation of India (TFI) was formed and was established as a national body of Taekwon-do in India by Jimmy R Jagtiani.
"Grand Master Kiranpal, an international referee, is been doing a great job for Indian Taekwon-do since 1988. Taekwon-do was demonstrated in Seoul (South Korea) Olympics in 1988 for the first time," said Dr Chaudhary. Dr Chaudhary said that Taekwon-do practitioners, whether competitors or not are expected to uphold the five tenets of Taekwon-do. These are courtesy, integrity, perseverance, self-control and indomitable spirit. Describing the rules of the game, Dr Chaudhary said, "Taekwon-do matches is contested by competitors of the same sex and in the same classified weight category. The matches are played on mat of 8x8 metres. Taekwon-do matches are contested over 3x2 minute rounds with a rest of 1 minute between rounds. Each fighter attempts to knock-out his opponent or score points by landing blows on the opponent's torso or head. Kicks are allowed to both to the torso and head, whilst punches are only allowed to the body. Below the waist is not a permitted target. If a fighter and their coach think that a point has been missed or that a mistake has been made, they can make a protest.
A video replay is then looked at by judges and a decision is made." He further said, "Fighters can lose points by the way of penalties. These can be incurred by actions such as punching on the face, attacking with the knee, attacking below the waist, stepping out of the ring with both feet, turning the back on the opponent, pushing, holding or grabbing the opponent, feigning injury. The match is won by the fighter who knocks his opponent out or who has the greater number of points at the end of the three rounds. If the match ends in a draw, a golden point round is fought, with the fighter landing the first scoring point being declared the winner." A question and answer session was also held in the end. Sensei Disha Choube, Black Belt 2nd Dan proposed a vote of thanks.