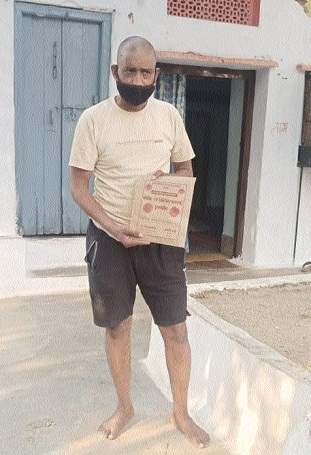 Staff Reporter :
The Jabalpur Municipal Corporation (JMC) is toiling hard to help the ailing persons during the pandemic. Senior officials and employees of the JMC are working all days of the week to provide needed support to corona positive patients. During holidays too, the JMC employees are distributing medicine kit to covid-19 patients in different areas of the city. They visit the doorsteps of patients and provide them with necessary medicines to help them recover from the disease. It may be noted that following the directions of State Government, the civic body is distributing medical kit to covid-19 patients.
Accordingly, employees of the JMC visiting a number of areas of the city regularly and providing the vital help to patients. Meanwhile, Municipal Commissioner Sandeep G R has asked all concerned senior officials to avoid any kind of negligence in the work of providing medical kit to corona positive patients who are in home isolation. He said the district administration and civic body is monitoring the health condition of home isolation patients from the Integrated Command and Control Center.
The JMC employees are delivering medical kit to address being informed by the center. Apart from that the employees of Health Department have been sanitising the homes of covid-19 patients and area which are registering high number of patients. He said the Municipal Corporation is paying equal attention to proper cleanliness, sanitisation and delivery of medical kit to patients.