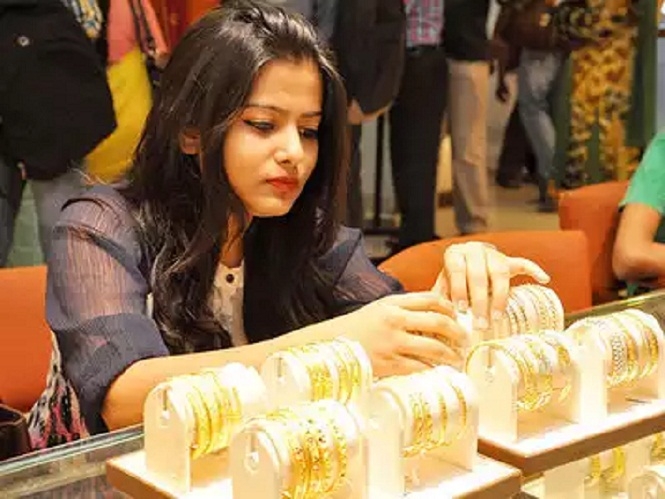 Business Bureau :
Rajkumar Gupta said that the business worth crores of rupees has lost between the last lockdown imposed in March 2020 and the new one
Jewellers across the State would have been working hard to meet the inflated demand of jewellery on the occasion of Akshaya Tritiya falling on May 14. But with the new set of restrictions to control the spread of coronavirus in place in the current phase, jewellery business has come to a standstill. The markets that are supposed to be buzzing ahead of the festival when jewellery buying is considered as auspicious have wore a deserted look leaving thousands of jewellers and workers jobless. Rajkumar Gupta, President of Nagpur Sarafa Association, said that jewellers are incurring heavy losses due to the restrictions.
"Akshaya Tritiya and marriage season generate heavy demand for jewellery when we see the majority of business. But today things have changed dramatically and we all are suffering due to COVID-19," he said highlighting that jewellery makers and all those associated with the business are struggling for survival. Gupta said that the business worth crores of rupees has lost between the last lockdown imposed in March 2020 and the new one. "This is the second season in a row when we are not operating.
It will leave a long lasting impact on the lives of all of us," he added. Kishore Dharashivkar, former President of the Association, also said that the situation of the jewellers is worrisome. "There are no marriage ceremonies in the current period. Moreover, there is uncertainty in the markets because of the COVID-19 crisis," he said. Dharashivkar also said that COVID-19 would change the lifestyle of people and affect jewellery business. "People belonging to all sections of the society have been affected because of the pandemic and think it will certainly change the buying habits of the people, especially the jewellery buying. Many people will cut short their jewellery budget even after the COVID-19 crisis is over," he observed. Another jeweller, who wished not to be quoted, said that a large number of his customers had discontinued the monthly deposit scheme meant for jewellery buying.
"For the past many years, we have been running these schemes wherein the customers pay us a fixed amount for a specific period to buy jewellery. But today, people have no money and thus many of them have stopped it," he said. It is important to note that jewellery business sees sluggish movement during monsoon and thus the jewellers are aware that they may have to struggle till Diwali.