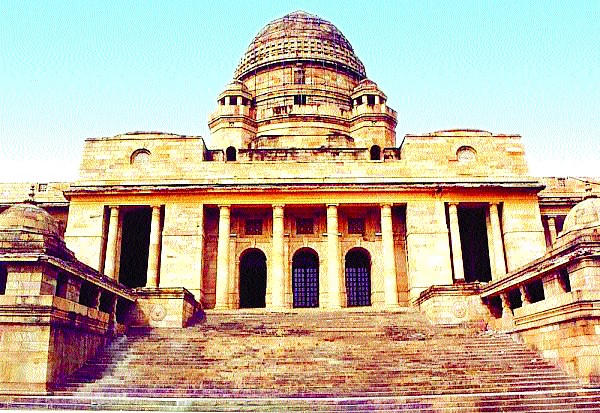 In a major respite to thousands of jewellers, who are apprehending penal action once hallmarking becomes compulsory from June 1, Nagpur bench of Bombay High Court on Friday directed the authorities not to take any coercive action against the jewellers under Section 29(2) of the Bureau of Indian Standards (BIS) Act for alleged breach of these regulations.
A representative petition filed by All India Gems and Jewellery Domestic Council representing more than 3,000 jewellers and gold shops claimed that the new regulations had made it mandatory to hallmark gold jewellery before it was stored or sold with effect from June 1, 2021. If implemented, it will stall sale of six crore pieces of gold which are yet to be hallmarked and will make gold shop owners and jewellers liable for criminal prosecution, the petitioners claimed while seeking stay to implementation of Hallmarking Regulation.
The regulations are impractical and likely to result in great hardships to five lakh jewellers in India as the present infrastructure is totally inadequate and will lead to complete collapse of traditional gold business and jewellery shops, the petitioners claimed.
In proportion to such multitude of jewellers in India, the percentage of hallmarking centers available in India is about 34 per cent only and there are at least 488 districts, which do not have any hallmarking centers, the petition stated.
Within the time available and considering the lockdown regulations by which inter-State and inter-district movement is restricted, it is just not possible for all the jewellers and for every piece of jewellery presently available to be hallmarked before Hallmarking Regulation comes into force. By these regulations, only three varieties of purity (14 carat, 18 carat, and 22 carat) will be hallmarked while all other variants of gold with purity of 9 carat, 20 carat, 23 carat, and 24 carat will be prohibited from legal sale. This will also create problems for household gold or those deposited as surety without any hallmarking and also for old gold jewellery stock lying with goldsmiths, the petitioners claimed while citing several other difficulties.
Any breach of the rule would attract one year imprisonment under Section 29 of the BIS Act, Adv Rohan Shah appearing for the petitioners pointed out while seeking urgent interim relief.
A division bench consisting of Justice Sunil Shukre and Justice Avinash Gharote, after a detailed hearing, issued notice to Union Government, BIS, and directed that no coercive action shall be taken against the jewellers under Section 29(2) of the BIS Act, 2016, till next date. Next hearing is slated on June 14.
ASGI Ulhas Aurangabadkar and Adv Mugdha Chandurkar waived notice for respondents.