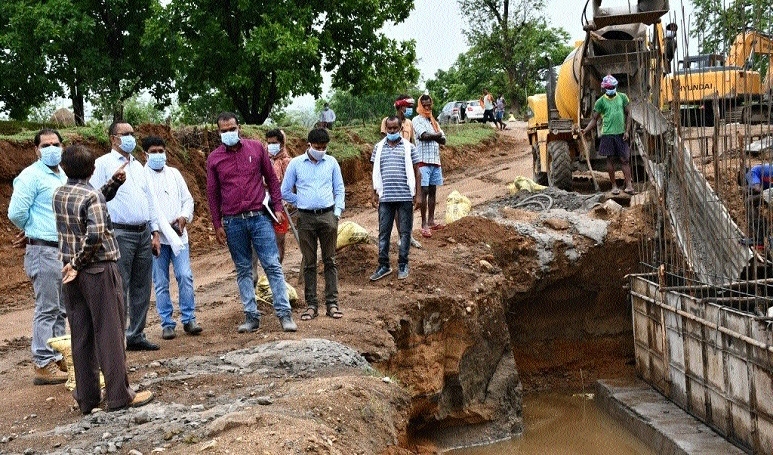 Officials inspecting under-construction bridge.
Our Correspondent :
BALRAMPUR,
PEOPLE will no longer face inconvenience during monsoon in commuting from Balrampur to Kusmi since 30-meters bridge is under-construction on Churunda nullah at Jabakhar village. Construction of bridge is expected to get complete soon. Collector Shyam Dhawde inspected the under-construction bridge and enquired infrastructural and technical aspects from Rural Engineering Services authorities.
He instructed for maintaining quality during construction for the benefit of people. There will be no obstacle in supply of emergency services in monsoon, he added. During last monsoon, Collector was on visit to Sukmi, but had to return as Churunda nullah was overflowing. He decided for constructing a bridge over nullah. Collector instructed Public Works Department and Rural Engineering Services authorities to prepare the estimate for bridge. Now bridge is under-construction over nullah.