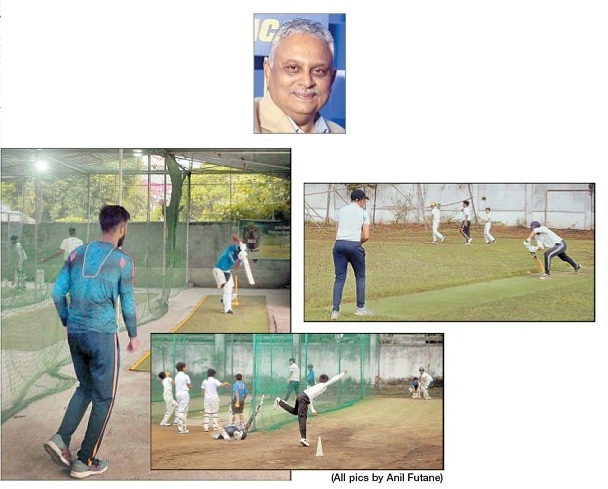 By Anupam Soni :
NOTWITHSTANDING the curtailed timings permitted for outdoors sports by the local authorities and the impending rains, city's premier sports institution, the Vidarbha Cricket Association, will be holding a Twenty20 cricket tournament from next week. Senior Vidarbha players have been out of any real action after BCCI's white ball tournaments — Syed Mushtaq Ali Twenty20 Cricket Tournament and Vijay Hazare Trophy One-Day Tournament. With COVID easing up and Maharashtra State and Nagpur Municipal Corporation coming up with Unlock 2.0 giving some respite to outdoor sports, VCA is planning a host of activities for all age groups. Who's who of Vidarbha cricket were present in the meeting held to discuss the issue.
"To start with, we are planning to have a Twenty20 cricket tournament for our senior players from next week — by Monday or Tuesday. A Division clubs will be participating in the tournament. With restrictions of 5-9 am and 5-9 pm, we might hold one innings in the morning session and the other in the evening session. Availability of the grounds is also an issue. It will not be possible to play on our grounds only. We will be looking for other grounds, their conditions and availability. It will just be a practice tournament and we have not given any name to it," said Adv Anand Jaiswal while talking to 'The Hitavada' on Wednesday. VCA officials are in touch with the local authorities and have requested them for some relaxation in time. "The local authorities are going to review the situation every week and we are hopeful that there will be some more relaxation as far as timings for outdoor activities are concerned.
We are also in talks with them and have explained our situation for not being able to conduct the entire match at one go with this curb on timings. If they allow some relaxation, we may hold the matches as those are supposed to be. Else, we will go ahead with our plans of one innings in one session. But at the same time, we are also not sure if the rains will allow us to have the tournament," Jaiswal added. VCA has plans not only for the seniors but all age groups and women players. "We have proposed to start practice for Under-19 players. We will also be conducting trials for Under-16 and U-14 players. In this regard we have asked the affiliated city clubs to send list of their top ten players for the trials. We have asked them to check players' eligibility including age.
We will also cross check the eligibility and then start the trials. "We are also planing trials for district boys. But that will also depend on the availability of grounds. We will examine all the prevailing situations and then take a final call. "We will start women's cricket with fitness camp in a couple of days. Our selectors and women's committee members felt that we were lacking in fitness. All senior and junior players will have to undergo the fitness tests and only those who clear fitness test will join the camp," said Jaiswal. On vaccination of the players, Jaiswal remarked, "Since the policy at present does not permit vaccination for players (18-44 years), we will not insist for it to begin with. If vaccines are available we will try to get all our players vaccinated." Few of Vidarbha regulars like skipper Faiz Fazal, youngsters Atharva Taide and Mohit Kale have been doing well in cricket tournaments abroad. "Yes, our players are doing a fine job and we are very happy to note their performances. We hope others also take cue from this," Jaiswal signed off.