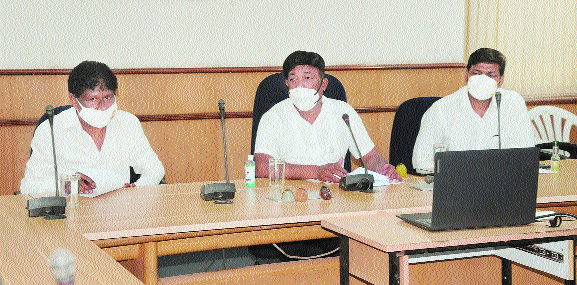 TO PROVIDE best infrastructure for city's sportspersons so that they excel at national and international levels, Nagpur Municipal Corporation is in a process of preparing a sports policy. NMC Sports Committee Chairman Pramod Tabhane has asked the concerned officials to expedite the process of preparing the draft report and submit it
immediately.
The decision was taken recently during the online meeting of the sports committee held on Wednesday. The meeting was attended by Deputy Chairman of Sports Committee Lakhan Yerawar, Rupali Thakur, Seshrao Gotmare, Zishan Mumtaz, Irfan Ansari, Narendra Walde, Milind Meshram and Sports Officer Piyush Ambulkar.
Speaking during the meeting, Tabhane said that importance should be given to sportspersons from other educational institutions also and not only those studying in NMC schools.
"The sports policy should be made in such a way that all the sportspersons get equal treatment and facility," said Tabhane.
NMC has decided to develop six grounds in the six assembly constituencies of the city. Tabhane and his team has selected four grounds and two more grounds would be selected soon in coming days.
"The DPR for the development of these grounds should be prepared at the earliest so that construction and development works begin," Tabhane ordered the officials.
Tabhane informed the members that a memorandum has been submitted to the State Government through District Collector for funds from Khelo India's Infra Development Scheme. He also said that all grounds that are maintained by NMC should have provision of drinking water.