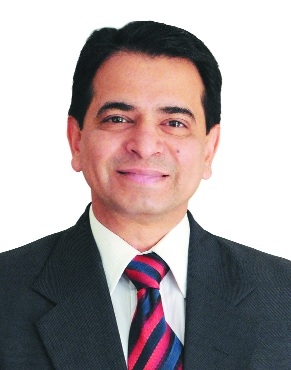 Business Bureau :
Corona pandemic had hit our country in March 2020, since then there has been a slew of challenging conditions almost for every sector. Focus was shifted to medical accomplishments which aimed to saving lives. All the essential sectors were only working and rest falling in non- essential commodities criteria faced the most of it during lockdown situations in country. "Result of which is MSMEs like most of the sectors are facing crunch of funds, liquidity, manpower and raw material. Lockdown imposed to restrict the spread of pandemic put constraints on production to the extent that production had to be stopped or minimised at large number of MSMEs," said CA Milind Kanade, Secretary Federation of Industries Association of Vidarbha (FIAV).
One cannot imagine the kind of setback that overall economies like that of developing countries like India are facing. Various related issues created concern as to how workers would be paid. The question of fixed electricity charges posed challenges for many. "MSME situated in industrial areas were struggling with basic service charges to be paid to Industrial Development Corporation's. The repayment of principle amount remained pending leading to difficulties. Above mentioned expenses when most of the units could achieve 40 per cent of turnover in FY 2020-21 as compared to previous years," he said. Most of the MSMEs owned by technocrats are finding it really difficult to make both ends meet. Continual of borrowing has made MSMEs debt ridden.
This effort of survival has tightened debt trap putting forth difficulties, he said. GST to be paid on unrealised invoices rose on customer's and Income Tax is to be paid on unrealized profit also. Promising words of Minister of MSME Nitin Gadkari made people think on turning challenge into opportunity. "He spoke with all most all sectors under his Ministry during the pandemic assuring them all possible support. Marathon meetings were chaired by him during pandemic to get possible solutions to it. Still the setback being huge, MSME like other sectors continues to struggle with various issues. Rise of cost of raw material and fuel is another big intricacy," Kanade said. Pandemic badly hit the raw material that was imported from other countries.