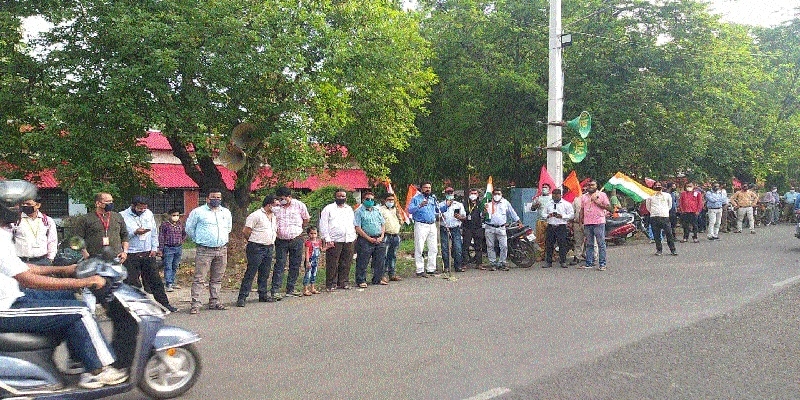 Office-bearers of trade unions started serial demonstration against corporatisation of Ordnance Factories at Ordnance Factory Khamaria (OFK), on Friday. The demonstration has been started by OFK Labour Union, Suraksha Karmachari Union and Kamgar Union Khamaria.
The serial demonstration will be continued till the declaration of further course of action by three national federations All India Defence Employees Federation (AIDEF), Bharatiya Pratiraksha Mazdoor Sangh (BMS) and Indian Defence Workers Federation (INDWF).
During the demonstration, it was informed that the serial demonstration will be followed by hunger strike till the stopping of corporatisation of ordnance factories. Senior trade union leaders include Arun Dubey, Rampravesh, Rakesh Sharma, Rajendra Chadharia, Anand Sharma, Pushpendra Singh, Arnab Dasgupta, Rupesh Pathak, Amit Choube, Akhilesh Patel, Premlal Sen, Jijo Jacob, Gautam Sharma and others were present.