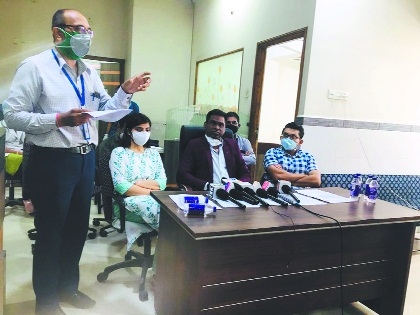 Business Bureau ;
Hope Hospital has launched an unique programme that has been registered as a Medical Vocational Training programme listed by the Government of India and the Government of Maharashtra under the Chief Minister's Maha Arogya Skill Development Training Programme through Green Channel. There will be over 30 courses available under the programme.
The eligibility will be tenth standard for most courses.The course will be available in Ramdaspeth and Teka Naka locations of Hope Hospitals. In Ramdaspeth Hope Hospital is located in Shrivardhan Complex, next to Big Bazaar on Wardha Road while in Teka Naka, it is at 2, Teka Naka, Kamptee Road, Nagpur. There are 500 vacancies available for the courses, said Dr B K Murali, Managing Director of Hope Hospital, Nagpur. Due to Covid-19 pandemic, there is an acute shortage of human resources in the paramedical field, said Dr B K Murali. "For this, in order to prepare skilled manpower in the paramedical field related to skill development training, a variety of practice sequences are available in the Health Care Sector Skill Counseling," he added.
In the same session, youths and girls of Maharashtra State willing to take up training in the public health sector can get employment by getting training related to the medical field. Candidates willing to join the courses should be between 18 and 44 years old and their educational qualification should be from 8th failure to Post Graduation. All the courses will be free of cost. The main objective of the programme curriculum is to give 90 per cent work experience and 10 per cent written knowledge. All the trained youths and women will get regular employment in the medical field. For more information, one may contact the hospital on the following mobile numbers - 9373111709 or 9850341544.