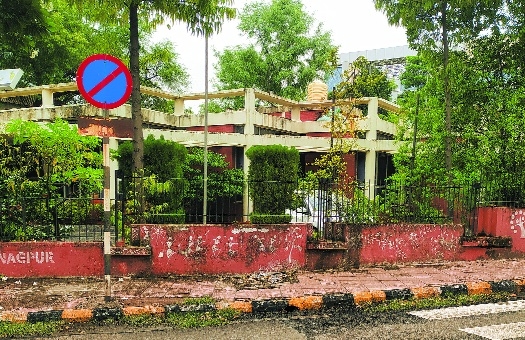 By Niraj Chinchkhede :
As a part of its long cherished disinvestment plan, the debt-ridden national air carrier has announced e-auction of its multiple properties including the booking office in the heart of the city. According to an advertisement published in the national dailies on Friday, Air India has put its Nagpur booking office spread over approximately 27,000 square feet in Civil Lines under the hammer. Air India has invited e-auction bids through MSTC Ltd for sale of the property. Apart from its only office in the city, Air India has also offered to sell other properties located in cities like Aurangabad, Bhuj, New Delhi, Bengaluru, Kolkata, Mangaluru, Mumbai, Nashik and Thiruvananthapuram.
Talking to The Hitavada on Saturday, Vasant Barde, Station Manager - Air India Nagpur, said that the national air carrier had acquired the prime location in front of the Institute Of Science in 1984-85 from Nazul on which the existing office was constructed in 1991. Interestingly, the office with a built up area of about 6,500 square feet had witnessed more than 100 employees and officers in its heyday.
"There were permanent as well as outsourcing staff members working in the office in shifts. During those days, Air India used to book tickets for other airlines like Qatar Airways," he remembered. But for the past many months, a small team of five to six persons are managing the affairs in the city office reflecting the pitiable financial condition of Air India. It is the only property of Air India in Nagpur whose market value is in crores. Sources said that a couple of years back the Maharashtra Metro Rail Corporation Limited had shown interest in the property when it was scouting for suitable land in the city. The process for the e-bidding will start on July 8 and continue till July 9.