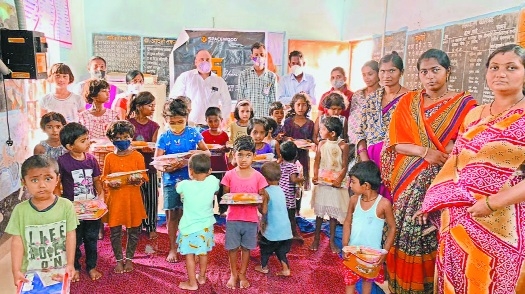 Business Bureau :
INDIA'S largest manufacturer Spacewood Furnishers Pvt Ltd celebrates 25 years of turning dreams into a lifestyle. In 1996, Spacewood started its journey with a humble beginning of 10 workers and a 2,000 sq ft area by first-generation entrepreneurs Kirit Joshi and Vivek Deshpande, to deliver durable premium, stylish and comfortable furnishings to the world. And today, Spacewood group is spread across 25 acres area employing 1500 + workforce. Between then and now it has indeed come a long way. Over the years Spacewood has attained countless achievements and is now a leading premium brand and manufacturer of modular furniture in India.
Spacewood today is a leader in various product categories such as home furniture, modular kitchens and wardrobes, pre hung doors, office furniture and institutional furniture and has served over 1 million customers, 25+ Government projects, and 50+ India's top MNCs and private companies. "Spacewood is the only consumer durable company from Vidarbha region which has a national presence with a strong network of 1,000 + dealers and 23 owned stores in major cities across India. Besides its growth achievement, Spacewood is known for its high-quality products, business ethics and trusted brand," said Kirit Joshi – Co-founder of Spacewood.
On the occasion of the 25th Anniversary, Kirit Joshi thanked his customers, suppliers, and investors for their support in building Spacewood and reaching this milestone. He even thanked his employees who play a vital role in the development of the company for their enthusiasm, dedication, and innovative approaches. Spacewood carried various community service activities to owe back to the communities and nation that provided them the opportunity to succeed.