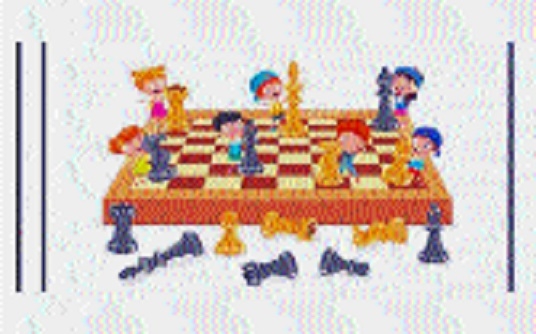 Sports Reporter :
In this championship, the fair play measures should be applied in accordance with the FIDE Anti-Cheating Regulations and FIDE Anti-Cheating Protection Measures. Unless authorised by the arbiter, it is forbidden for anybody to use a mobile phone or other kind of communication or electronic device in the playing venue, or any contiguous area designated by the Zoom Arbiters.
THE State Schools Online Chess Championships - 2021, organised by Maharashtra Chess Association (MCA), will be held from June 25. The MCA has invited all the district associations (any syllabus) in State to participate in the event to be conducted in Under-7, Under-9, Under-11, Under-13, Under-15 and Under-17 open and girls categories. Players are eligible to participate in only one group and one category only. While enrolling to the championship, players must accept all the following rules and regulations of the championship and abide by that. For the first three days — June 25-27, the event will be held for Under 17, 13 and 9 only. On each day three rounds will be played. For the remaining three age groups, the action starts on June 28. The tourney ends on June 30.
Players meeting will be held on the opening day at 11:00 am while the first round begins at 1 pm followed by second and third at 2:30 and 4:00 pm. Eligibility for participation: Only Individuals who are school students and who are Indian nationals are only eligible to participate in this championship. Players who are foreign nationals and who have PIO or OCI card cannot participate. Participation in State school championships is mandatory for playing in national schools chess championships. Titled players (GM/IM/WGM/WIM) can give direct entries to nationals if they want to do so. They need to send an official email to AICF regarding this. Titled players are requested to mark a copy to MCA while sending their applications for nationals. The player should be a bona-fide student of a school (any syllabus). In case that one girl group is less than 10 participants then it will be merged with the same open age group category. Each participant must produce a valid certificate to prove his/her age.
Certificates from schools are not enough. Certificates should preferably be from the panchayat, municipality or corporation obtained soon after birth. Players without date of birth certificates will not be allowed to participate. The date of birth certificates registered within one year of the birth of the child alone will be recognised. No district association shall recommend any player who doesn't come under the above criteria. However, player/state can appeal to AICF in this regard as per the notification published at https://aicf.in/public-notice-dob-issue/ with undertaking and supporting documents. An entry fee of Rs 600 will be accepted strictly online through http://www.chezzcircle.com/events. Entry fees once paid will not be refunded. All participants in the State championship shall be registered with AICF for the year 2021-2022 before the registration on Chezzcircle Online portal for state school entries. Online AICF registration can be done at the website www.prs.aicf.in/players.