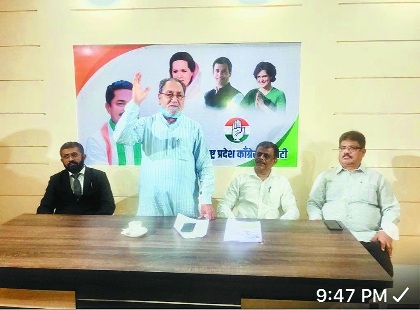 Business Bureau :
President of All India National Life Insurance Employees Federation Husain Dalwai who is former MP has lodged complaint with Securities Exchange Board of India (SEBI) against the proposed IPO of Life Insurance Corporation of India (LIC). Husain Dalwai demanded SEBI that no permission should be granted to LIC for the same as LIC has not come out with the clean hand with reference to the mandatory disclosure of facts. Temporary terminated workmen of LIC have been fighting in Supreme Court since 1991 from Central Government Industrial Tribunal (CGIT) to Apex Count of India for the permanent absorption in the services if LIC.
Under civil appeal no 6956/2009 of Union, the Supreme Court has passed the verdict on March 18, 2021 and ordered LIC to absorb all concerned workmen in permanent services with back wages and post retirement benefits. LIC filed review and curative petition and both were dismissed. Till now LIC is reluctant to execute the order of Supreme Court and concerned workmen who have obtained the age of 50 to 55 are still waiting for justice.
"It a very proud that the concerned workmen have fought legal battle under the leadership of Rajesh Nimbalkar and BNP Shrivastav with great ferocity and fortitude but LIC is keeping aside their rightful dues and making them to struggle to put the food on the table," he said. In the meeting with said temporary terminated workmen in Tilak Bhavan of Maharashtra State Congress Committee, it was decided to stage nation-wide protest against the anti-labour attitude of LIC management. Dalwai also stated that this complaint is a part to draw the attention of Prime Minister Narendra Modi and Finance Minister Nirmla Sitharaman for their kind intervention in the interest of poor workmen.