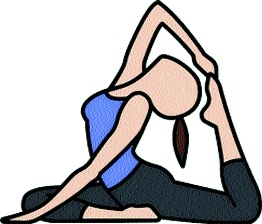 Principal Correspondent :
YK GROUP of Institutes (YKGI) will be organising 1st Open International Yogasana Sports Championship (online) 2021. The championship will be organised in association with Yoga Life Centre, District Sports Office and Dr Ambedkar College, Deekshabhoomi. Those interested in participating in the online championship will have to submit their performance videos by June 9 before 10 pm, informs a media release. The championship will be held in different age categories namely sub-junior boys and girls (5-10 years), junior boys and girls (10-18 years), Senior A men and women (18-25 years) and Senior B men and women (25 years and above). Competition will also be held in 'Innovative Yogasana' for five years and above and will be open for all participants.
For age group asanas, players will have to perform all five asanas with three compulsory asanas and two optional of their respective age groups. In Innovative Yogasana event, competitor will have the liberty to perform innovatively. They will have to perform and set of asanas with a swag of their own creation of different flows or use of props, adds the release. For age group asanas the duration of retention in each asana will be 20 seconds while the video length should not be ore than three minutes. The video of the asanas must be continuous and the participant should not tamper with the video nor any editing will be allowed.
The video will have to be uploaded at the given address/mobile numbers in raw format. The video will have to be captured with a good quality mobile phone/camera with the participant in the frame all the time while performing. Participants will have to post their videos on Facebook and Instagram pages with the taglines @dhanashrilekurwaleofficial, #1stopenInternationalyogasanachampionship-2021. Participants will also have to visit the facebook and instagram page 'dhanashrilekurwaleofficial'. The videos in innovative yogasana event should not be more than 2.30 minutes. The competitors will have to wear skin tight short and sports shirt, gymnastic costumes. Women in above 25 years age group may wear tight sports shirt and trouser during performing an asana. Those who wish to register themselves for the said competition will have to pay a registration fee of Rs 200 (sub-junior, junior, senior A, senior B group). For innovative yoga the registration fee is Rs 500. All the payments will have to be done online or bank transfer.
The last date of registration and submitting of videos is June 9 while results will be declared on June 21. Videos will have to be sent on mobile number 8855855842 with ID proof. Participants will have to introduce themselves and will have to mention their name, age group and place from where participating in the video. Those willing to participate in 5-10 years age group will have to compulsorily perform Paschimottanasana, Purna Bhujangasana and Dhanurasana. Those participating in 10-18 years age category will have to perform Dakasana, Chakrasana and Shashangasana. Participants in 18-25 years age category will have to compulsorily perform Ek Pada Chakrasana, Virabhadrasana and Purna Dhanurasana. In senior category (25 years and above), Ustrasana, Sarvangasana and Trikonasana will have to be performed compulsorily. The link for registration is: https://forms.gle/e62761Lpv9SVetTP6. n