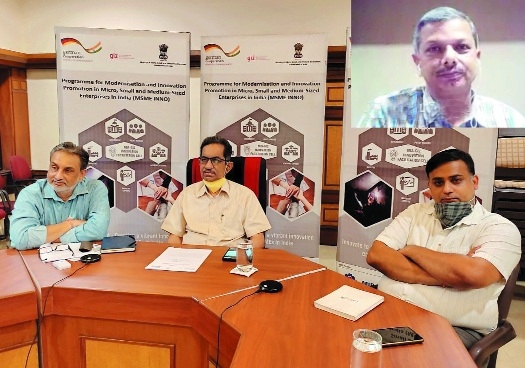 Business Bureau :
MIDC Industries Association (MIA) Hingna and GIZ India in association with The Institute of Indian Foundrymen (IIF) Nagpur Chapter recently conducted an exclusive webinar on the topic – 'Sustaining Profitability in Foundries'. Jaydeep Lengade, a professional Foundry Consultant and Trainer, was the expert speaker for the webinar. C G Shegaonkar, President of MIA Hingna, initiated the event by welcoming the speaker and the participants of the webinar. Dr Ravindra Aher from GIZ India introduced the participants.
Jaydeep initiated his presentation by talking about the main goals which are applicable to all businesses i.e. customer satisfaction, profitability, safety, environment conservation, and long term sustainability; which go hand-in-hand. Further he spoke about the various visible and invisible expenses in a foundry industry; and how it is necessary to strike the right balance to ensure sustained profits for the industry. The solutions to reduce these expenses by putting a proper system at every level, implementing LEAN and ISO standards were too discussed.
Adopting best practices in accordance with LEAN and KAIZEN in processes which could help achieve sustained profitability in foundries too were discussed. Saurabh Mohta, Chairman of The Institute of Indian Foundrymen (IIF) Nagpur Chapter, thanked the speaker for the informative and interesting presentation. Dr Aher moderated the question-answer session and also proposed the vote of thanks.