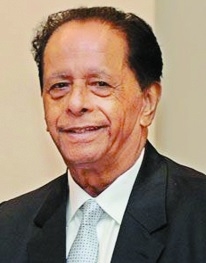 SIR Anerood Jugnauth, the former President and Prime Minister of Mauritius, has passed away. He was 91. Jugnauth, who served as Mauritius' President twice and Prime Minister six times, was accorded with India's second highest civilian honour Padma Vibhushan in 2020. "Mauritius has lost one of its most illustrious patriots who was instrumental in the country's struggle for its complete decolonisation process so that it can exercise its sovereignty over the totality of the territory of the Republic of Mauritius including the Chagos Archipelago," President Prithvirajsing Roopun said in a condolence statement.
Born March 29, 1930, he became one of the most notable men and respected politicians in the country, the 'Le Mauricien' newspaper reported.
He passed away on Thursday. His funeral will take place on Saturday. Prime Minister Narendra Modi on Friday spoke to his Mauritius counterpart Pravind Jugnauth to convey condolences at the death of his father and veteran leader Jugnauth.