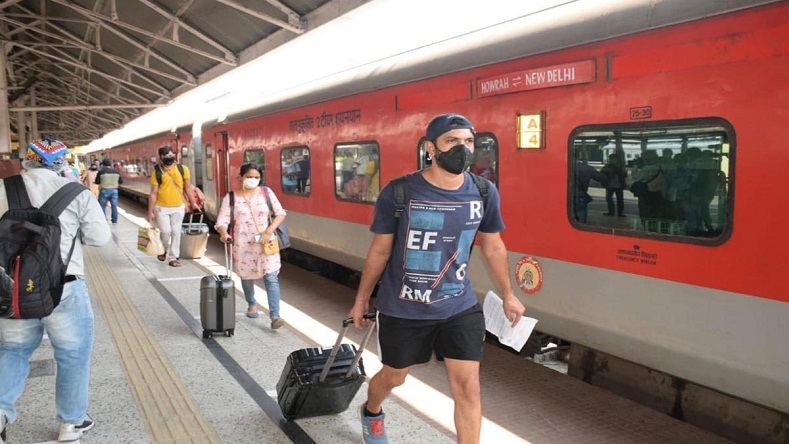 By Ananya Sengupta :
NEW DELHI,
DESPITE severe restrictions on entry at railway stations without confirmed tickets in view of the coronavirus pandemic, over 27 lakh people were caught travelling on trains ticketless in the last fiscal, an RTI query has revealed. This was, however, less than 25 per cent of the number of cases recorded the previous financial year and that is attributable to the restrictions imposed to check the COVID-19 contagion, say officials. The data made available by the Railway Board following an RTI query made by Madhya Pradesh-based activist Chandra Shekhar Gaur showed thatbetween April 2020 and March 2021, 27.57 lakh people were caught travelling ticketless and Rs 143.82 crore was levied as a fine from them. In the 2019-2020 fiscal, 1.10 crore people were caught travelling ticketless and in total, a fine of Rs 561.73 crore was realised from them.
"Traveling ticketless or with an unauthorised ticket is a long-standing challenge before the Indian Railways. On its part, the Railways makes informative, educative and punitive measures to discourage people from doing the same," said Railway spokesperson D J Narain. The 2020-2021 financial year was the period when the Railways ran the least number of passenger trains in its history due to the coronavirus pandemic and there were severe restrictions on the movement of people inside railway premises, including non-issuance of platform tickets.