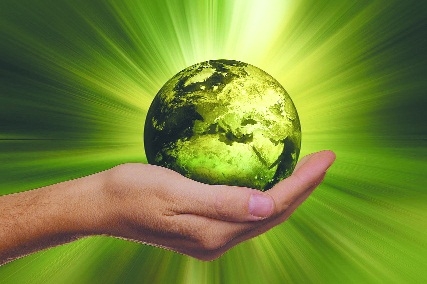 Sustainable development is not only about the environment. In fact embedded in a good number of definitions sustainability, one can also come across apprehensions for social equality and economic development. It also focuses on discovering improved ways of doing things without upsetting the quality of our existence
Dr. Ipshita Sengupta : WHEN a word becomes so popular that we start hearing it everywhere, in all kinds of marginally associated or even dissimilar contexts, it implies one of two things. Either the word has got transferred into an insignificant and worthless cliché, or else it has actual theoretical heft. Thus the word "Green" or, even worse, "Going Green", falls directly into the first kind. However "Sustainable," which in the same way initially invokes up an indistinct sense of environmentally desirable quality, in point of fact fits in the second. Accepted the fact that we hear it applied to everything ranging from agriculture to cars to finances. Nevertheless this is owing to the fact that the notion of sustainability is at its core so simple that it rightfully applies to all these areas and more. In spite of its simplicity, nonetheless, sustainability is an idea people have a hard time wrapping their minds around. Most of us feel that people are unaware about what sustainability actually means. This is the most common myth being associated with the word 'Sustainability' and trust me that it's not even close to being true. By all means, the contemporary meaning of the word entered our dictionaries in the year 1987 with the publication of Our Common Future, by the United Nations World Commission on Environment and Development, also known as the Brundtland commission, wherein sustainable development was defined as "development that meets the needs of the present without compromising the ability of future generations to meet their own needs."
Make a note of the fact that this definition not once speaks about protecting the environment, although the words "sustainable" and "sustainability" are being uttered more often than not from the mouths of environmentalists. That point leads to the second myth associated with the word 'Sustainability', that Sustainability is all about the environment. Sustainable development is not only about the environment. In fact embedded in a good number of definitions sustainability, one can also come across apprehensions for social equality and economic development. It also focuses on discovering improved ways of doing things without upsetting the quality of our existence. Therefore, sustainability is made up of three pillars: the economy, the society and the environment. These ideologies are also unceremoniously used as profit, people and planet.
Originally, the spotlight of sustainability movement itself was on finding ways to let poor nations draw level with richer ones in terms of standard of living. Achieving that target meant giving underprivileged countries improved access to natural resources, including water, energy and food. All these natural resources, either one way or the other, are obtained from the environment. Thus, if scores of us use resources wastefully or produce waste too rapidly for the environment to soak up and process, future generations evidently won't be able to congregate their needs. For eg., if people carry on pouring carbon dioxide (CO2) into the air, we won't essentially exhaust resources (there's plenty of coal still in the ground), but we will alter the climate in ways that could very probably add a huge weigh down on future generations. Thus in words of Paul Hawken, the author who helped to establish the sustainability movement, "We have an economy where we steal the future, sell it in the present, and call it GDP (gross domestic product)." "Sustainable" is not a synonym for "green" and neither is it all about recycling. Even though there's a reasonable amount of overlap between the terms, "green" more often than not advocates a penchant for the natural over the artificial.
With around eight billion people in the world today, society cannot expect to provide them a comfortable standard of living while being devoid of a heavy dependence on technology. Even after being the antithesis of natural electric cars, wind turbines and solar cells, permit people to move about, warm their houses and cook their food with renewable resources (or as a minimum, use a much lesser input of non-renewable) while emitting smaller amount of harmful chemicals. Sustainability doesn't imply lowering our standard of living. However, it does imply that we need to do more with less. Recycling thus becomes imperative: reusing metals, paper, wood and plastics instead of throwing them, trims down the need to haul out raw materials from the ground, forests and fossil-fuel deposits. More proficient utilisation of pretty much anything is a step in the direction of sustainability. However it is only one piece of the colossal puzzle.
The most significant areas undoubtedly in terms of sustainability are energy and transportation. Thus, if we think we are living sustainably because we recycle, we need to think again. Thus, sustainable development is basically about people, their welfare, and justness in their associations with each other, in a framework where nature-society disparities can intimidate economic and social steadiness. The focus of sustainable development is far extensive than merely the environment. It's also about ascertaining a strong, vigorous and just society. If truth be told, we cannot declare any practice "sustainable" until we have prepared a comprehensive life-cycle analysis of its environmental expenditures. Additionally, technology and public policy keep developing, and that development can lead to unpredicted and unintentional consequences. The commendable goal of living sustainably necessitates abundance of thoughts on a constant basis. n