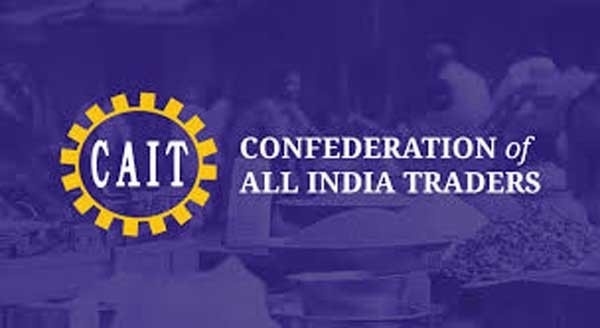 Business Bureau ;
The Draft e-commerce rules under the Consumer Protection Act have been designed in a way to set the basic fundamentals and parameters of e-commerce business in India which has registered an exponential growth since last year but suffers with various kinds of irregularities, anomalies and unhealthy business practices of some of the major foreign funded e-tailers. In fact, the e-commerce trade has been taken as a valuation game under the garb of providing at the door services. It is creditable that the Union Government has rise to the occasion and has come out with certain well specified and justified guidelines under the draft e-commerce rules, said B C Bhartia, National President, and Praveen Khandelwal, Secretary General of the Confederation of All India Traders (CAIT) jointly said. The CAIT has urged Union Minister for Commerce Piyush Goyal to roll out e-commerce policy immediately and also a Regulator to monitor e-commerce business in India.
Both the leaders said that some of the major foreign funded e-tailers are unhappy with the draft e-commerce rules because if these rules are implemented, they will have to bring drastic changes in their existing business format which will prove to be counter productive to their sinister game of controlling and dominating not only e-commerce trade but also the retail trade. Therefore, they are trying to create a false narrative that rules are stringent, will increase compliance burden, will discourage FDI in India, and malign the image of India in the global market. Since rules will be enforced under Consumer Protection Act, they are over reaching the jurisdiction and suffers with legal infinity. These are all useless arguments to derail the reformative measures of the Government to purify the e-commerce business of India and to liberate the same from the vicious clutches of foreign funded e-tailers and the traders across country will resist strongly any such move initiated by vested interest parties.
CAIT said that some of such e-tailers are making big claims that their business model has greatly empowered small businesses with growth in their business which is blatant lie and is a cover up exercise to avoid investigations by Competion Commission of India (CCI) and ED. On the pretext of small businesses, they are trying to right their wrong doings and unethical business practices. Both the leaders said that if these e-tailers are right, they should inform as to how many small businesses fall in their top 10, 25, 50 and 100 sellers in the last 5 years. The real truth will come out.