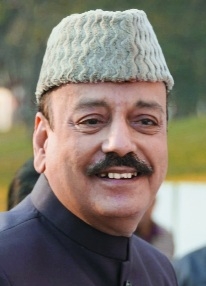 Business Bureau :
"Candor leadership trait is most useful in the current new normal'. Unreserved, honest, sincere expressions with forthright attitude is expected quality in leaders when it comes to leadership traits in new normal that is imposed due to spread of coronavirus", said Dr Vedprkash Mishra while speaking at the wisdom hour session organised by Vidarbha Management Association (VMA) on Sunday. Dr Vedprakash Mishra who is Dr BC Roy National Award Winner and National Head, Academic Programme of Indian Programme UNESCO, Bio-Ethics Haifa, delivered a discourse on 'Leadership traits in the new normal'. While explaining the trait he said, "Candor (Honesty) without ambiguity is the key. In this trait one has to be absolutely upholding the essence of candor, not only to gain and retain trust but to move ahead with maximum clarity and confidence.
Also, post hibernations effective communication trait in leadership plays an equally important role. The communication has to be consistent, reliable and fact based only. He further mentioned Chanakya's leadership traits in nutshell as 'Know the way, go the way and show the way.' Dr Mishra while further unfolding the topic said that term new normal has its references back in history. The term was first coined post first world war when the scenario was completely changed. In crisis, society moves ahead in various leaderships. Such leadership can be seen across various walks of life. But the leadership traits in such turbulences are little different than the traditional leadership traits. He told that leadership traits that otherwise are of tertiary importance in traditional scenario take front place in turbulence times. Or what otherwise are tertiary traits become primary traits of leadership in crisis.
While wrapping up, he also stressed on various qualities like adaptability, adjustment, understandability, humility, empathy, active listening, timely responding that are required in able leadership during crisis. Vidarbha Management Association is based at Nagpur and meets every Sunday at 10:30 am. VMA is dedicated to impart learnings related to management and leadership skills to its members. VMA is a non-profit organisation and is currently in its 17th year of operation.