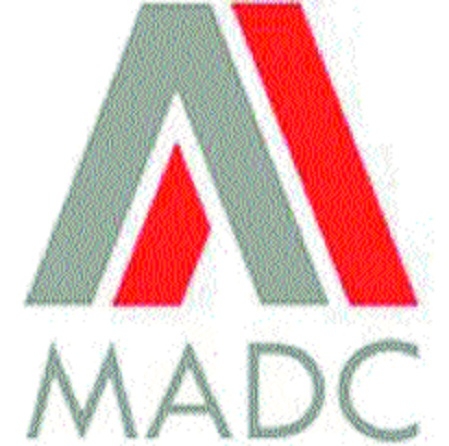 By Kartik Lokhande :
Deepak Kapoor, V-C&MD of MADC, says efforts are on to change the perception about MIHAN into a positive one
MAHARASHTRA Airport Development Company (MADC), on Tuesday, allotted land outside Special Economic Zone (SEZ) area to a Nagpur-based company for a multispeciality hospital and nursing home. The allotment was done in six weeks since issuing the advertisement for the same. This is the third allotment of land in past few months in Multimodal International Hub and Airport at Nagpur (MIHAN) area. Deepak Kapoor, Vice-Chairman and Managing Director of MADC, told 'The Hitavada' over telephone that MADC had issued advertisement regarding multispeciality hospital and nursing home in MIHAN area.
The advertisement evoked six bids. Since all six bidders qualified after technical round, the financial bids were opened on Tuesday and the land allotment letter was issued to the highest bidder – Anjani Logistics, Nagpur, of Narendra Jichkar. The land involved is 0.30 acre since hospital sector wanted vertical development. "MADC has earned Rs 1.10 crore for 0.30 acre of land. This came as a pleasant surprise for me," said Kapoor. Already, MIHAN project area has All India Institute of Medical Sciences (AIIMS). Commenting on this Kapoor said, "Yes, it is there. But, health infrastructure needs further boost in the area given the fact that residential schemes like Mahindra Lifespaces etc are there. Also, investment in hospital is welcome since the sector is employee-intensive and will generate employment in the prevailing pandemic situation when many people have lost jobs".
The land has been allotted to Anjani Logistics in Sector 22 outside SEZ. In 2017, bhoomipujan was performed for Indo-UK Institute of Health (IUIH) Medicity in MIHAN-SEZ. Being built in association with King's College Hospital, London, with an investment outlay of Rs 1,600 crore, IUIH Medicity Nagpur was designed by IBI Group. Cushman & Wakefield were appointed as project managers and the development was planned to be carried out by Larsen & Toubro. KPMG was appointed as tax advisors and auditors, and Ernst & Young was the programme assurance partner. Once ready, it was stated that the IUIH Medicity Hospital would support all major Government health schemes like CGHS, RSBY etc. The first phase of that project was to come up in three years. In fact, it was announced by IUIH that 250-bed hospital would come up by 2019. It was supposed to generate direct and indirect employment of 2,00,000 in a span of 12 years. However, the project skipped deadlines. Asked about IUIH Medicity Nagpur project, Kapoor said that MADC had asked the IUIH to pay some premium.
"They are weighing options and their response is awaited," he added. According to Kapoor, the efforts were on to change the popular perception regarding MIHAN. "In the past few months, we have allotted land to Persistent Global in IT sector, to Kalpana Saroj Aviation in aviation sector, and now to Anjani Logistics in hospital sector. Already, Persistent Global is in the process of generating 500 jobs. Kalpana Saroj Aviation will require 50 technicians in the first phase. In hospital sector, we are expecting job generation for doctors, paramedical staff, technicians etc. In pandemic times, our effort is to attract investment that will generate jobs," Kapoor explained.