Need to design batch-tracking system to tackle excess sale of antibiotics: Experts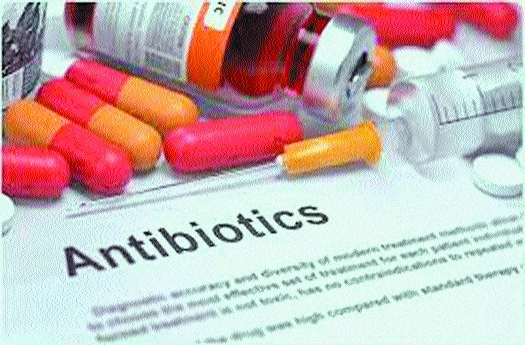 By Rajendra Diwe :
"Since early April this year India's deadly second wave of COVID-19 infections has claimed thousands of lives and devastated families across the country. The impact of the pandemic has however been made even worse by the rampant, irrational prescription of medicines, especially steroids and antibiotics," revealed a research published by react group. This is the reason, many experts have expressed the need to have a robust system of tracking batches of medicines to tackle the indiscriminate sale of antibiotics over the counter without doctor's prescription to avoid another healthcare catastrophe similar to Covid-19 with the emergence of superbugs.
According to Pharmabiz, "As a recent study had revealed that the Indian population took excess antibiotics during the first and second Covid-19 wave in the country, experts are of the opinion that India should have a robust medicine batch tracking system, so as to contain the sales of Scheduled H medicines like antibiotics over the counter in an indiscriminate manner, which may lead to other healthcare dangers with the emergence of superbugs." According to Dr Sai Kumar Katam, President of Doctor of Pharmacy Association; "During the Covid-19 pandemic, everyone whoever was diagnosed with Covid-19 infection was given antibiotics in which Azithromycin, Doxycycllin, Ciprofloxacin, Norfloxaciin and Oxfloxacin were administered by the physicians." "However, as long as the antibiotics are taken as per the doctor's advice over a limited period, it won't cause much harm. But there are people who are habituated of buying the antibiotics over the counter at pharmacies even for minor ailments.
Many are also adopting to self-medication and even checking on mobile phones as to what medicines they need to buy for their symptoms without consulting a doctor. This kind of development, particularly among the educated persons, is seen as a dangerous trend. In view of this, it is high time to contain the high usage of these drugs as it will only aggravate the present condition and will lead to another healthcare emergency in the country," opined Dr Katam. In a recent study carried out by the researchers at the department of pharmacology of Vallabhai Patel Chest Institute at University of Delhi in collaboration with Canada and US universities, it is revealed that the sales of azithromycin antibiotic increased by 34.4 percent in India between June and September 2020. In fact, the sale of this drug peaked to 38 million excess doses compared to the sales in the previous year of 2018 and 2019 during the same period. Researchers found that during the Covid-19 pandemic period 16,290 million doses of antibiotics were sold in the year 2020. A total of 216 million doses in excess doses were used of the 16,290 million doses sold in India.
The study revealed that the sales of azithromycin touched to 34.4 per cent, while sales of doxycycline was at 25 per cent and faropenem was 23 per cent higher. During the pandemic, it was noticed that e-prescriptions ere used to procure drugs. According to a senior drug control official, during the pandemic the government had made on-line prescriptions legal; with this many people had used same prescriptions for many times to procure medicines online. For instance, a single prescription was used by 20 people to buy medicines online and circulation of the same was done by online platforms like whatapp. Moreover, he opined that due to pandemic control measures at retail level it is difficult to assess which retail outlet sold how much.