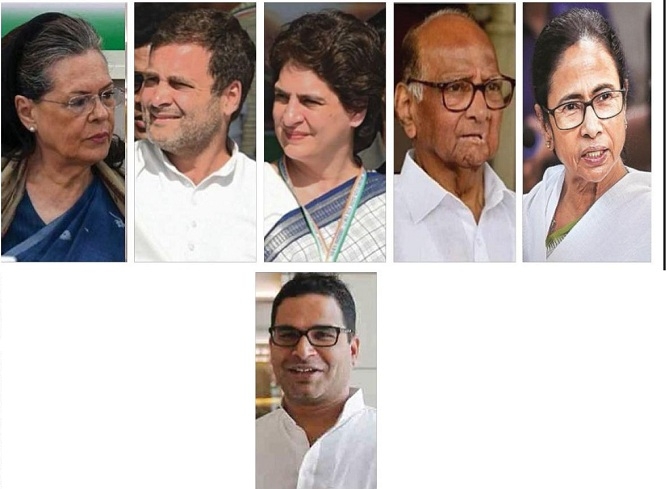 T HOUGH he may have describedhimselfina television interview before recent West Bengal elections as an "overrated" political strategist, Mr. Prashant Kishorewasobviouslytryingtofudge hispoliticalplans.Hiscurrentmeetings with various political bigwigs, however, indicate that he harbours a possible ambition of emerging as a leading Opposition figure in the fight against Prime Minister Mr. NarendraModi--obviouslywiththe 2024 Lok Sabha elections in sight. Much gist was added to this speculation particularly after Mr. Prashant Kishore -- PK -- had an extendedmeetingwiththeCongress highcommand--Mrs.SoniaGandhi, Mr.RahulGandhi,andMrs.Priyanka Gandhi-Vadra. That meeting gave rise to conjectures about Mr. Prashant Kishore's possible joining the Congress party at the highest level. He is already acting as a politicalstrategistandadvisorforPunjab Chief Minister Capt. Amarinder Singh, and may now get absorbed in the Congress party's top leadership module.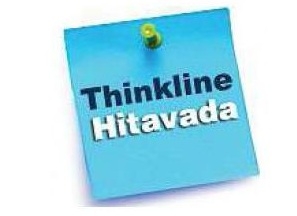 A few weeks ago, PK had held two meetings withNationalistCongress Party (NCP) chief Mr. Sharad Pawar as well. But at that time, he was describedasarepresentativeofWest Bengal Chief Minister Ms.MamataBanerjee. Those meetings had generated enough gossip about a possibleeffortbyPKtoforge joint Oppositionfront againstPrimeMinister Mr. Narendra Modi. Obviously, PK appears to have shifted his gears -- possibly aiming to grab some position of importanceinthe Congress party's eco-system. No matter these details, the PK factor may be only of limited consequence in the overall Opposition scenario.
With terriblyoverratedpersonal images, most leaders of Opposition partiesare mostlikely to forge only a cosmetic common frontthat would bebesetwithirreparablefault-lines. Thishashappenedin2014.Thishas happened also in2019.And in2024, this ismostlikelytohappen--ajoint Opposition front on paper, with severeinternalfractures that would not allow a strong fight against the Bharatiya Janata Party (BJP)led by the mature Mr.NarendraModiand thedourHomeMinister Mr.AmitShah,ablyaidedby a battery of smart brains. Most realistically speaking,thisisthepicture of the Opposition camp at this juncture - - halfway through the current Lok Sabha tenure.However,tothis reality, the Opposition leaders are turning a blind eye.They are still engaged in turf-wars and ego-clashes -- as against an ever-consolidating BJP's organisational machinery and ideological influence on growing numbers among Indian electorate. Against this background, the efforts of people like Mr. PrashantKishoreappearonlysuperficial, to say the least. Of course, he hasa pointtomake--'Cometogetherfirst.UniteagainstNarendraModi.
Try toalterthenumbersgame.Once that done, we can think of who the leader would be'. The hollowness of this very stand is obvious even to blind people. Mr. Prashant Kishore may be aware of this, but it suits him to sell a dream on a cloud of hollow Opposition expectations. Nomatteralltheseso-calledstrategic moves, it is obvious that the Congress party is stuck in the muddleofitsown making inmost States. And even though she has registered a landslide win in West Bengal, Ms. Mamata Banerjee, too, is beset with problems of growing proportion. She is goingtogetdeeperintoa legal mess that may even lead to a point when she would have to give up Chief Ministership because there could be no elections within six months after May 2.
There is no doubt that the BJP is not going to take a casual view of what PK may be doing in the Opposition camp as a run up to the nextbattleofballotfortheLokSabha. By now, the political community in generalandtheBJPinparticular has assessed the limits to which PK can stretch his artistry. The BJP thinktank,thus, may be planning already an effective counterto the new narrative PK may be trying to float. The most critical point on which the next electoral battle would be fought would pertain to what sort of connect the political leadership is able to establish with the masses. On that count, Prime Minister Mr. Narendra Modi seems to have no alternative. It is not going to be just the personal charisma, but also the unified organisational response to various political stimuli emerging from the national arena. Again, in this theatre of political action, Mr. Narendra Modi appears to have no parallel. Mr. Modi has a narrative with a strong nationalist substance. The Opposition has one without it.