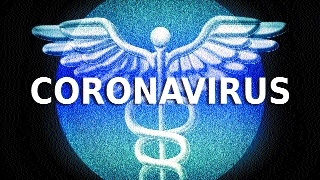 The COVID-19 situation in Nagpur city as well as rural areas of the district appears to have improved a lot. For, the weekly and monthly positivity rates in city and rural areas both have dropped to below 1 per cent level. As per Nagpur Municipal Corporation (NMC), which has compiled weekly positivity rate data, Nagpur city's weekly positivity rate was 11.61 per cent in the week between February 26 and March 4. Gradually, the situation changed and the weekly positivity rate rose to this year's peak of 31.25 per cent in the week from April 16 to April 22. Then on, it kept on dropping to 24.31 per cent, then to 18.06 per cent etc.
As far as the latest data for the month of July is concerned, the daily positivity rate dipped to 0.24 per cent on July 8. It rose slightly to 0.43 per cent on July 11. However, then onwards, it has dipped every day. On July 14, it dipped to 0.15 per cent only. Thus, in July, on any day since July 8, the positivity rate has stayed below 1 per cent. Ram Joshi, Additional Municipal Commissioner, said that the situation had indeed improved. "Still, we appeal to the people to follow COVID Appropriate Behaviour and extend co-operation to the administration in the fight against the pandemic," he said.
As far as rural areas are concerned, the data with Zilla Parishad (ZP) reveals that the monthly positivity rate has come down to 0.50 per cent in July. In April, the monthly positivity rate was as high as 27.46 per cent. In May, it dipped to 19.24 per cent, followed by only 1.42 per cent in June. In the current month of July, the positivity rate is 0.50 per cent only, as per the data up to July 12.
Yogesh Kumbhejkar, Chief Executive Officer of ZP, said that the situation had no doubt improved a lot. "However, we are not into any wishful thinking. The experts have warned of likelihood of third wave of infections, and we are striving hard to be prepared," he told 'The Hitavada'.
The data compiled and analysed by the district administration and ZP, reveals some other aspects too. It reveals that maximum deaths during the pandemic have been reported in the age-group of 46-60 years. As many as 36.4 per cent deaths have been reported in this age-group, followed by 31.1 per cent in 61-75 years age-bracket, and 17.7 per cent in 31-45 years age-group. Further, death abstract reveals that the highest 15.7 per cent deaths have been reported after seven days of admission of patients. This was followed by 14.3 per cent deaths of patients within 48 hours of admission, 13.1 per cent deaths within four days of admission to hospital.
Asked about these aspects, Kumbhejkar said that the age-group of 46-60 years was of 'working population'. "In this age-group, people often do not go for test immediately. In many cases, people waited for the infection to subside. As a result, detection of COVID-19 infection got delayed in such cases. Further, there was reluctance towards institutional isolation. Many people stayed in home isolation, which deprived them of proper and timely medical care," he explained.
When the health of such persons deteriorated, then only they got admitted to hospitals. By then, the infection had spread. In very critical conditions, thus, the patients died within 48 hours. However, in some cases the patients died after seven days due to complications. "In such cases, the doctors tried their best but the infection had spread widely, and the doctors were unable to recover the patient even after prolonged treatment," Kumbhejkar added. Though the situation has improved a lot in the district in terms of positivity rate, people need to follow COVID Appropriate Behaviour in the interest of their own good health as well as health of their family members, Kumbhejkar appealed.